Jersey Bulls 'would have an impact' on local football, says team's founder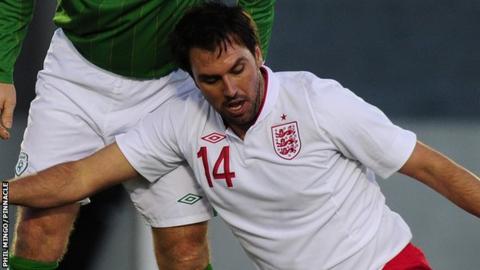 A Jersey team playing in the English league system would have an impact on local football clubs, admits the man behind the project.
Russell Le Feuvre hopes Jersey Bulls will join the Combined Counties League.
But he told BBC Radio Jersey: "We're conscious of the impact, and there will be an impact, on local football.
"We want the local football to work with the project we're doing, We want to ensure what goes on already continues to be a success."
Jersey has its own 13-team league over two divisions, but had a bid to become an international football nation rejected by Uefa in February.
The island's league - the Jersey Football Combination - has been dominated by St Paul's in recent seasons.
The club has won nine of the last 11 league titles, but a club in an English league could see the best players unavailable to play for their on-island clubs.
"We've worked closely with the Jersey FA and the Combination," added Le Feuvre.
"The reason we met with them is to share and come up with a model that will support Jersey football."
And Le Feuvre says so far clubs have been supportive of the plans for a new team, which would mirror Guernsey FC's route into the English football league system.
"We're not looking to take over anything that's already happening, we're just looking to add to all the great work that's already going on in football," he said.
"Having met with clubs and volunteers that work at the clubs, we're delighted with the support that's been given by the clubs we've presented to."