Paul Pogba: Jose Mourinho says he has 'no problem' with Man Utd midfielder
Last updated on .From the section Man Utd341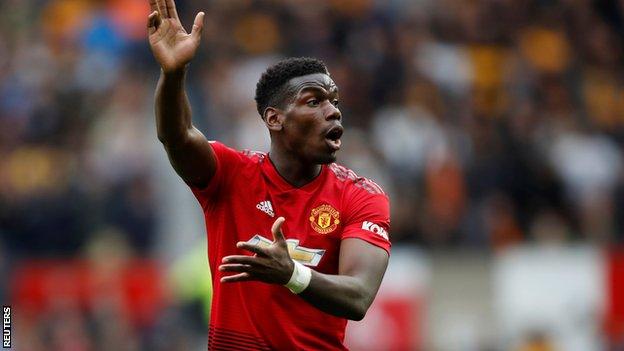 Manchester United manager Jose Mourinho says he has "no problem" with Paul Pogba despite telling the midfielder he will not captain the club again.
Mourinho told Pogba he is no longer United's "second captain", reportedly because of concerns about his attitude.
"The only truth is that I made the decision for him not to be second captain any more but there is no fallout, no problem," Mourinho said.
"I am the manager I can make these decisions."
Speaking on Sky Sports he added: "No fallout at all, no problem at all, just a decision that I don't have to explain."
World Cup winner Pogba, 25, was told of the decision in the build-up to Tuesday's Carabao Cup exit to Derby.
Mourinho has attempted to underline his authority after an error by Pogba led to Wolves' equaliser at Old Trafford on Saturday and the player's subsequent comments criticising United's tactics.
Pogba tried to play down his comments in a tweet on Monday.
But in his programme notes for Tuesday's game, which Derby won on penalties, Mourinho said he was unhappy with some members of his squad.
"[The game against Wolves was] an important lesson; a lesson that I repeat week after week after week, a lesson that some boys are not learning," he said.
"Every team that play Manchester United are playing the game of their lives, and we need to match that level of aggression, motivation and desire - 95% isn't enough when others give 101%."
France international Pogba, who was not named in the matchday squad against Derby, watched from the stand as Ashley Young captained the side. Antonio Valencia is United's club captain.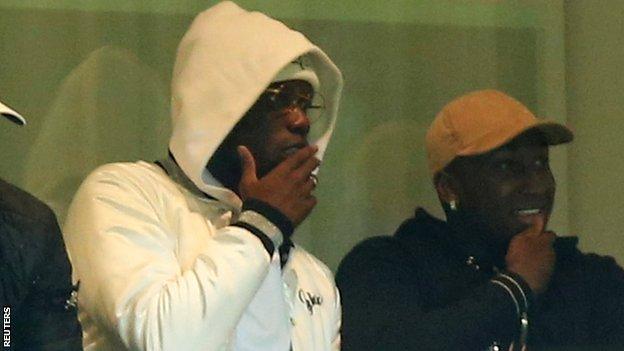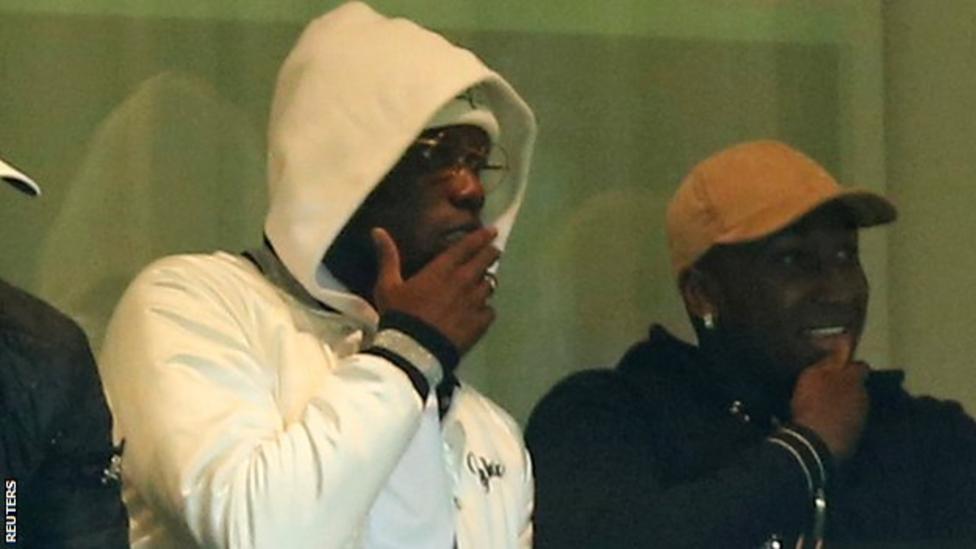 Before the game, Mourinho said: "They are rested. I gave a rest to Luke Shaw, to Paul, to Victor Lindelof, to Antonio Valencia, to David de Gea. I have to play with a good team."
Following Saturday's 1-1 draw, Pogba said he wanted the team to be able to "attack, attack, attack" at Old Trafford.
"We are at home and we should play much better against Wolves. We are here to attack," he said.
"When we play like [that] it's easier for us."
Pogba, who rejoined United from Juventus for a then world record fee in 2016, fell out of favour last season and suggested he was dissatisfied at Old Trafford.
France boss Didier Deschamps recently said the perception of Pogba as "individualistic" was inaccurate, and that he was misunderstood by fans and the media.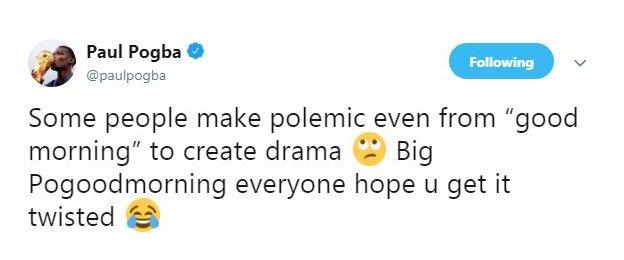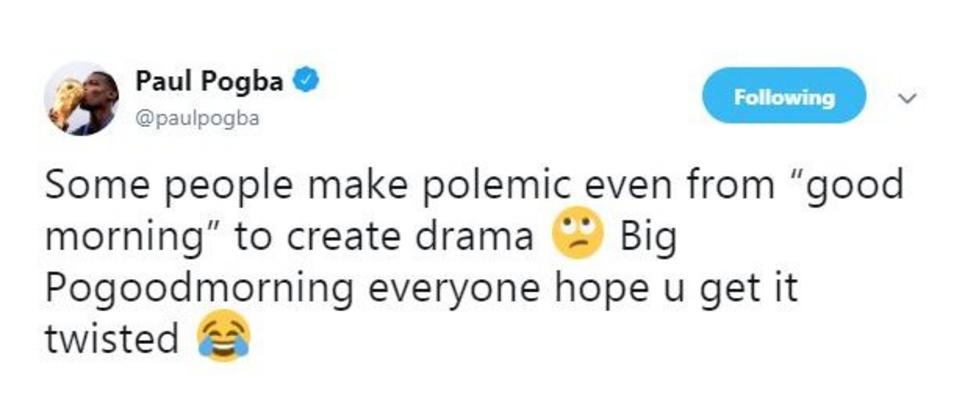 Analysis: Who will walk through United exit?
This feels like a significant moment for Manchester United.
It has been obvious for a while that Paul Pogba does not see eye to eye with the man responsible for paying a club record £89m to sign him from Juventus. It has also been clear for a while that Barcelona are keen on him.
Now, Jose Mourinho has opened the door.
But the big question is, which one of them will go through it?
Letting Pogba go would be viewed as a monumental failure for Mourinho and executive vice-chairman Ed Woodward given it is only a few months since the player impressed as France won the World Cup.
The alternative is to stick with him, but that would almost certainly mean Mourinho's position had become untenable given he was also blocked from signing the players he wanted in the summer.