South Sudan FA boss Francis Amin denies selection meddling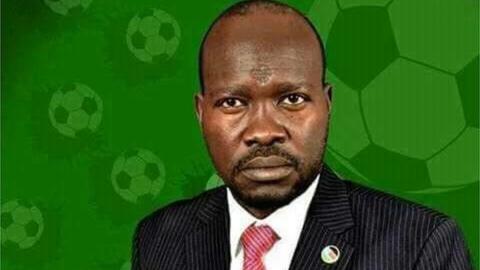 The President of the South Sudan Football Association (SSFA), Francis Amin has denied any interference in team selection.
His comments came after Ahcene Ait Abdelmalek quit last week over what he claimed was meddling by SSFA officials.
" We always gave him the opportunity to select his team because that was why we employed him," Amin told BBC Sport.
"I think he failed to appreciate the challenges in South Sudan in-terms of infrastructure and limited finance."
"We demanded for a technical report after we lost to Mali in a 2019 Africa Cup of Nations qualifier and the coach failed to provide it."
He went onto say that assistant coach Ramzy Sabit will be in-charge of South Sudan's next two 2019 Nations Cup qualifiers against Gabon later in October.
"We shall start planning on getting another foreign coach later in November because we need a coach who has the experience to help South Sudan football," he said.
"We don't have well trained and experienced coaches, we still need a foreign coach to help us."
Amin however feels things in the country are improving.
"Things are getting better in South Sudan in-terms of the security and economically which also has a big impact on football," he added.
Abdelmalek, who has also had stints in charge of Burundi and Djibouti, was in charge just one competitive game with the senior team, the 3-0 loss to visiting Mali earlier this month in a 2019 qualifier.
He also oversaw the under-20 side that lost 8-1 on aggregate to neighbours Uganda in March in the opening round of qualifiers for the Under-20 Africa Cup of Nations.
South Sudan's next matches are in mid-October when they travel to play Gabon and then host them a few days later in Nations Cup qualifying.
The Bright Stars are bottom of Group C for 2019 qualifying without a single point so far from two games having lost 3-0 to Burundi prior to the loss to Mali.