Neil Warnock 'paying price' for Cardiff's promotion, says Peter Whittingham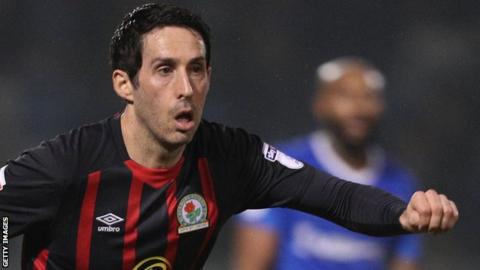 Manager Neil Warnock is "paying the price" for his success in guiding Cardiff City into the Premier League against the odds, according to former Bluebirds midfielder Peter Whittingham.
Cardiff's direct style of play has been criticised as they lie winless and second from bottom of the table.
They face Tottenham Hotspur at Wembley Stadium on Saturday, with Whittingham sympathetic to Warnock's cause.
"I think Warnock's maybe paying for his own success," said Whittingham.
"Who would have thought Cardiff would have gone up last season?
"No one would ever have put them in the top-six, top-eight category in that league [the Championship], so he's probably paying for his own success.
"He might have thought last year he had another year to consolidate, finish ninth or 10th and then go with his main year.
"No one knows what he was thinking so maybe he's paying for his own success."
Whittingham also says some of the criticism of Cardiff's approach under Warnock - who marks two years in charge of the Bluebirds on Friday - in the top flight is "harsh" and the manager should be true to his own playing style.
"Let's be honest, they did that all last year and it got them to where they were," Whittingham, who spent 10 years at Cardiff before joining Blackburn Rovers in June 2017, told BBC Sport Wales.
"So what I don't understand is what would you prefer to be? A passing team that didn't make it to the Premier League or would you have preferred them to have done what they did last year and completely change their style and try to play?
"It's not what Warnock tried to set up. If he'd have gone this other way and tried to pass the ball about, I'm sure he'd be more angry with himself for changing his style of play."
The 34-year-old concedes Cardiff must "ride their luck" to survive in the top flight, but sees "no reason" why they cannot.
Whittingham, who is currently without a club after leaving Rovers in August, also believes a win would halt criticism and encourage belief in their methods.
"A win snaps everyone out of it, stops everyone talking about it and it stops everyone saying it doesn't work," said Whittingham.
"Because if you start doubting yourself that the style of play doesn't work then you're not going to believe in it, so a win anytime soon completely changes that."
Whittingham believes captain Sean Morrison's throw-ins, and those of Callum Paterson, are a strength the Bluebirds play to and that Spurs will not relish dealing with them on Saturday.
"It's a good weapon to have because if he takes one on the halfway line and he throws it and then gets you a throw-in on the 18-yard box, it then becomes a chance," he said.
"It does, the ball's going in the box so it does become a chance, so why not use the threats you have.
"Play to your strengths - Mos [Morrison] has got a long throw. Paterson has as well. Why not use it?"
Whittingham believes that approach could work against Spurs, saying: "They can, it's possible.
"There's no reason why they can't, but it's going to be really tough."
He added: "I don't think there's many teams that can adapt to playing against a team like Cardiff.
"It is tough when the ball's coming in your box that much.
"It is tough to deal with it and get rid of it that many times consistently and look at centre-halves in the Premier League - they're not going to be used to playing against teams like Cardiff week in, week out."