Madagascar choose Vontovorona to stage Afcon qualifiers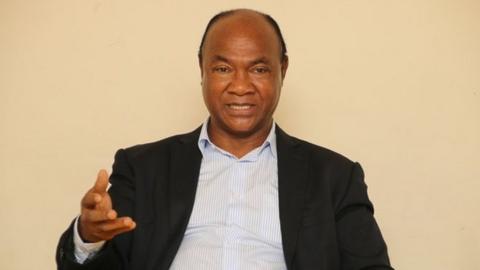 Madagascar have chosen Vontovorona as their new home venue for the forthcoming Africa Cup of Nations qualifiers following a stampede at the national stadium in September, when one person was killed and nearly 40 others were injured.
The Malagasy FA announced the new venue after the Confederation of African Football (Caf) banned Madagascar from using the Mahamasina Stadium for "three matches or three months".
The Malagasy FA was also fined US$10,000 by Caf.
It means that Madagascar will play their Group A qualifiers against Equatorial Guinea in October and then Sudan in November at Vontovorona.
"We learned from these sad events," Malagasy FA interim president Doda Andriamiasasoa told reporters on Friday.
"All arrangements will be made in Vontovorona to prevent them from recurring as we play Equatorial Guinea on 16 October.
"We are looking for all possible avenues to win the forthcoming confrontations, and qualify for the Africa Cup of Nations in 2019 in Cameroon," Andriamiasasoa added.
Madagascar coach Nicolas Dupuis also unveiled his squad of 21 players ahead of the two matches against Equatorial Guinea.
Amongst the France-based players are captain Faneva Andriatsima (Clermont) as well as Romain Métanire (Reims) and newcomer Rayan Raveloson, who plays for Troyes.