Jose Mourinho: Manchester United manager comments investigated by FA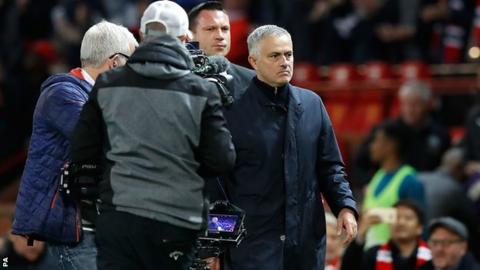 Comments made by Manchester United manager Jose Mourinho to a television camera after Saturday's comeback win over Newcastle are being investigated by the Football Association.
Mourinho's remarks were made in Portuguese and have been interpreted as being offensive.
The FA will check the footage and then get an official translation before deciding what course of action to take.
There is no timescale for a decision on whether to charge the United boss.
United were 2-0 down at half-time of the Premier League game at Old Trafford - but rallied in the final 20 minutes to win 3-2, with Mourinho under pressure amid reports he could get sacked.