Lionel Messi: Barcelona legend's life to be focus of a new Cirque du Soleil show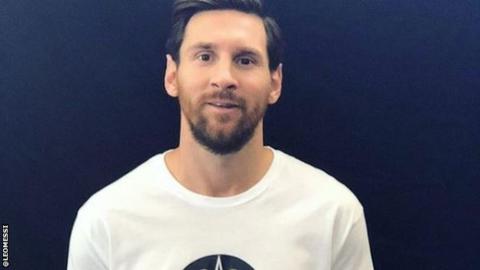 The life of Barcelona and Argentina legend Lionel Messi will be the focus of a new Cirque du Soleil show.
The Montreal-based group of performing artists confirmed the show will go on a world tour in 2019, with exact dates and venues yet to be released.
Previous shows have been inspired by music artists such as the Beatles and Michael Jackson, but this is will be the first to focus on a sports star.
"Cirque du Soleil is a family favourite of ours," said Messi, 31.
"It feels both crazy and incredible that Cirque du Soleil will create a show based on my life, my passion, my sport.
"I have no doubt this show will amaze people as their shows always do."
Messi is a five-time Ballon d'Or winner and has won four Champions Leagues with Barcelona, where he has spent his entire playing career.
Cirque du Soleil says it "will leap into the passionate world of football" and "draw inspiration from the incredible talent and accomplishments of the football legend, who embodies the unique spirit and values of his sport".
"We are thrilled to be working with such a living legend," added Jonathan Tetrault, president and chief operating officer at Cirque du Soleil.
"We are convinced that bringing Messi's legacy to life on stage will touch audiences and speak to all football fans."