Karen Carney: Sports stars react to social media abuse
Last updated on .From the section Women's Football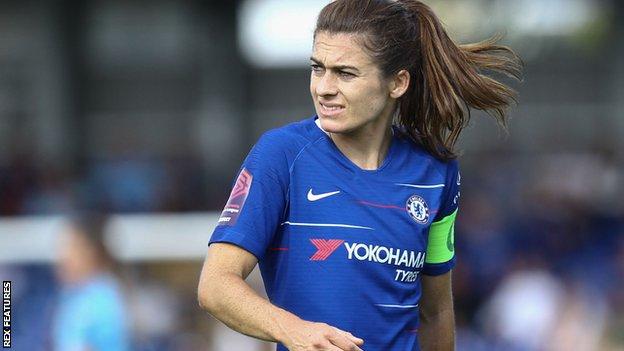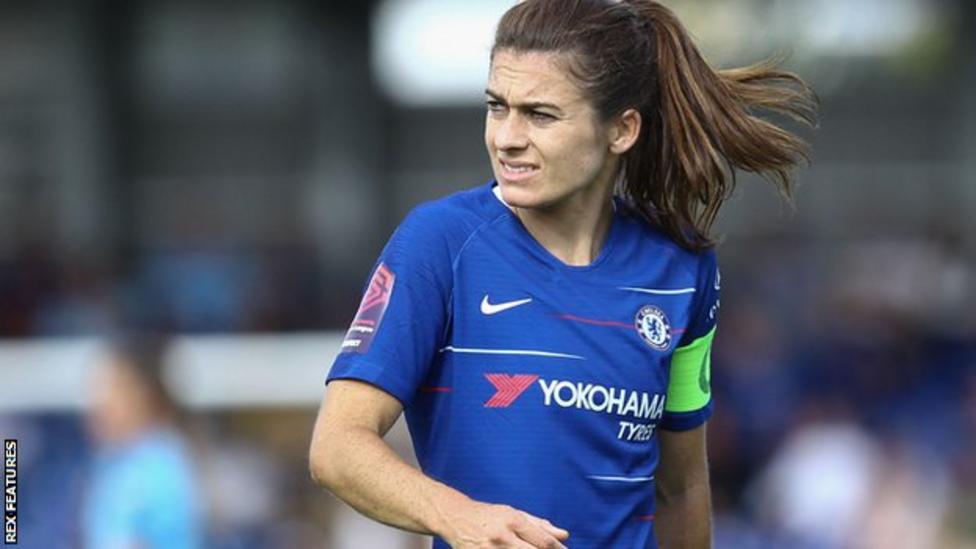 "You just don't understand what possesses people to think and actually write those things."
After rape and death threats were made to England midfielder Karen Carney on Instagram, other sports stars have opened up on abuse from social media trolls and how it can be tackled.
Lionesses boss Phil Neville described the messages as "absolutely disgraceful", while the Football Association have urged police and social media organisations to "tackle the growing problem".
Speaking on BBC Radio 5 live's Friday Sports Panel, three global medallists from different sports gave their reactions and shared their experiences.
'I'm quite angry about it'
"It's just such an horrible, appalling thing to say to anybody, it doesn't matter if they're an athlete or not," said European champion sprinter Martyn Rooney.
"I went to college with Karen for a year and she's one of the coolest girls you will ever meet. She's a solid, solid person.
"To hear about the abuse, it is ridiculous, I'm quite angry about it all.
"You shouldn't have to face it, in whatever walk of life you're in, and social media gives so many people an opportunity to abuse you for no reason.
"No one is going out there to not perform at their best. You don't need abuse from anybody. It makes you quite angry to hear it and read it."
'It's quite threatening and can be very scary'
"It's totally unacceptable," agreed England's Rugby World Cup winner Rachael Burford. "Nobody, female, male, athlete or non-athlete, should have to receive something like that when they're just going out to do their best.
"You have to remember, people are human. Stuff that comes from social media, just because it's from a keyboard warrior who you don't know, is still quite threatening and can be very scary.
"We're seeing more and more of it happening and we've got to find a way we can prevent these trolls abusing people.
"We've had a similar incident where there was a YouTube video up of one of our players and a snippet of a rugby game, and some of the comments written below - you just don't understand what possesses people to think and actually write those things and wish them upon people.
"Threatening and wishing ill health on family members and yourself... Hoping that you don't ever pick up a rugby ball again? Getting abuse because you're running around with a rugby ball in your hand is just ludicrous."
'It has a long-lasting impact'
"I've had a little bit and it really upset me, underneath an article once," said British swimming star Siobhan-Marie O'Connor. "I read the comments and it really upset me for a long time and now I just avoid reading the comments.
"Because it [social media] is a relatively new platform, I don't think they have a way to control it. We need to find a way of controlling what people can put out there.
"And there should be consequences if people do that.

"In any other walk of life, if it was threats to your door, it would be a completely different matter. But because it's social media, it's almost not dealt with the same.
"It is still just as hurtful and scary. On some people, I know for sure, it has a long-acting impact on them.
"It makes social media quite a scary place. When it can be used for so much good as well, it is a shame that these things happen.
"It adds that extra level of pressure. It affects self-confidence and that goes hand-in-hand with performance. If you've read something, it affects your confidence."
'It's happening more and more'
"A lot of teams now, at big tournaments, will have their own social media ban just to avoid that sort of situation," added Burford.
"The GB Sevens girls, when they went in to Rio, decided throughout the tournament they wouldn't be posting on social media just to avoid any of that upset.
"It's a shame when it gets to that point when you can't be active or social and use it for the positives that it does have.
"Whether you're male or female, any threat is not great. It shouldn't be happening. The reality is, it's happening more and more.
"If it's happening more for male athletes, then why aren't we talking about it more? We should be talking about it beforehand and trying to put things in place to stop this and prevent it."
'How big your profile is can affect the level of abuse'
But, as fans interact with stars, are athletes paying a price for having a higher profile online?
"Social media is also essential to a lot of athletes making a living," said Rooney. "A lot of the sports brands now, kit sponsors, they want to see if you have a social media presence, and they won't sponsor you unless you have it.
"But having been to watch football games, I sat behind a goal once and [former Manchester United and Everton goalkeeper] Tim Howard was just getting pure abuse for about 45 minutes... Talking about his wife, his family, his kids. It's crazy. I would have lost the plot.
"I've only had stuff when I've been talking about football. Other than that, I've ignored it. How big your profile is can affect how much abuse you get."
O'Connor added: "You want to have a presence because it's about inspiring the next generation as well. There are so many pros to being present on social media.
"It's about trying to get that balance between not opening yourself up to maybe bring some of the trolls in. It's such a positive in so many ways but you have to be careful and think before you post.
"But sponsors want to see you on social media and it can be used for a lot of good."