Premier League stats: Ryan Sessegnon and the millennium babies making an impact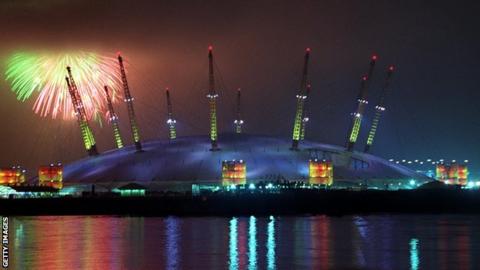 If you're aged over 25 then you're about to feel old...
Kids born this millennium are starting to make an impact in Premier League football, Huddersfield fans might want to look for alternative entertainment and another hit-making Manchester partnership will go down in history.
BBC Sport takes a look at the key stats from the English top flight this weekend.
The millennium babies have arrived
Y2K - the bug predicted to cause chaos (it didn't), the Millennium Dome, Big Brother, Britney Spears... they all make you think of the turn of the millennium. If you're old enough to remember it, that is.
Fulham's 18-year-old forward Ryan Sessegnon isn't. Because he was born in the year 2000.
The England Under-21 international slid in Fulham's second equaliser against Cardiff on Saturday - ultimately it proved insignificant as the Cottagers lost 4-2 - to become the first player born in 2000 to score in the English top flight.
Sessegnon is one of eight players born this millennium to have played in the Premier League.
And the Fulham ever-present's ninth appearance in his debut top-flight season means nobody else born in 2000 has played more in the Premier League...
The Premier League's millennium kids
Player
Team
Appearances
Date of birth
Phil Foden
Man City
9
28 May 2000
Ryan Sessegnon
Fulham
9
18 May 2000
Morgan Gibbs-White
Wolves
4
27 January 2000
Callum Hudson-Odoi
Chelsea
2
7 November 2000
Ethan Ampadu
Chelsea
1
14 September 2000
Angel Gomes
Man Utd
1
31 August 2000
Michael Obafemi
Southampton
1
6 July 2000
Rekeem Harper
West Brom
1
8 March 2000
However, Sessegnon and Foden are still quite a way adrift of another young Englishman who has also just made millennium-related history.
Jadon Sancho became the first England international to be born in the 2000s when he made his debut against Croatia last week.
The 18-year-old left Manchester City for Borussia Dortmund last year and is reaping the rewards with regular first-team football in the Bundesliga.
Sancho has made 20 appearances for the German giants, meaning only one player born this millennium - Juventus midfielder Moise Kean, who was on loan at Verona last season - has more experience in Europe's biggest five leagues.
Millennium kids around Europe
Player
Team
Appearances
Date of birth
Moise Kean
Juventus, Verona (loan)
22
28 February 2000
Jadon Sancho
Borussia Dortmund
20
25 March 2000
Jann-Fiete Arp
Hamburg
18
6 January 2000
Ferran Torres
Valencia
17
29 February 2000
Enzo Loiodice
Dijon
12
27 November 2000
Sessegnon became Fulham's youngest scorer in the Premier League at 18 years and 154 days, although he is well short of the top-flight record of 16 years and 271 days.
In fact, he does not even make the top 10 youngest scorers in the competition's history...
Can you name the 10 youngest Premier League scorers?
Manchester City are traditionalists
Traditionalists would love to see their team play every week at 3pm on a Saturday. So would all Manchester City fans, based on this stat at least.
The champions are now unbeaten in their past 34 Premier League matches kicking off at that time, the longest such run in the competition.
Most Premier League games at 3pm on a Saturday without losing (all time)
Manchester City
34
Sep 2014 - present
Chelsea
33
Feb 2006 - Feb 2009
Chelsea
32
Dec 2003 - Dec 2005
Arsenal
28
Apr 2003 - Sep 2005
Manchester United
25
Jan 2010 - Mar 2013
However, Fulham and Huddersfield fans would probably prefer the match kicking off at any time other than a Saturday afternoon...
Most Premier League games at 3pm on a Saturday without winning (current PL teams)
Fulham
8
Huddersfield
8
Newcastle
6
West Ham
4
Southampton
3
However, they have a long way to go to match the all-time record of 31 games without a win on a Saturday at 3pm. That dubious honour falls to Derby County...
Most Premier League games at 3pm on a Saturday without winning (all time)
Derby
31
Blackpool
10
Middlesbrough
9
Fulham
8
Huddersfield
8
Anything better to do for Huddersfield fans?
Huddersfield fans might be starting to think there is more fun to be had elsewhere on a Saturday afternoon than at the Kirklees Stadium.
A day of walking and pub grub in the Pennines? Or a trip to the retail park at Junction 27 on the M62?
Little entertainment has been coming their way in terms of football recently - the Terriers have not scored in their past seven home Premier League games.
Only Manchester City have a longer barren run in front of their home fans, having gone eight matches without scoring in the 2006-07 season.
Huddersfield's latest blank in Saturday's 1-0 defeat by Liverpool means they are only the second side in Premier League history to fail to score in their opening five home games of a season.
Everton are the other after a dismal start to the 1998-99 campaign.
Manchester's most iconic duo since...
Manchester has produced some productive partnerships over the years. Cole and Yorke. Jack and Vera. Morrissey and Marr.
Perhaps we should add Silva and Aguero to that list.
David Silva's low cross for Sergio Aguero to drill in Manchester City's opening goal against Burnley on Saturday was the Spaniard's 20th assist in all competitions for his team-mate.
It was the 16th time in the Premier League that a Silva pass to Aguero has ended up in a goal.
That moves them up to joint sixth in the table of most prolific partnerships, level with Newcastle heroes Alan Shearer and Nolberto Solano.
But they will need a few more to catch the record set by a pair of Chelsea legends...
Premier League's most productive partnerships
Scorer
Provider
Club
Total
Didier Drogba
Frank Lampard
Chelsea
24
Teddy Sheringham
Darren Anderton
Tottenham
20
Robbie Fowler
Steve McManaman
Liverpool
20
Thierry Henry
Robert Pires
Arsenal
17
Alan Shearer
Nolberto Solano
Newcastle
16
Sergio Aguero
David Silva
Manchester City
16
Fredrik Ljungberg
Thierry Henry
Arsenal
15
Harry Kane
Christian Eriksen
Tottenham
15