Christian Nade: Former Hearts, Raith & Dumbarton striker on his suicide attempt
By Daldeep Kaur
BBC Sport Scotland
Last updated on .From the section Scottish
"I sent text messages to all my family saying I'm sorry and I love them. I left my phone at the beach and I walked in the water."
Former Hearts, Raith Rovers and Dumbarton striker Christian Nade tried to take his own life in 2014 after a lengthy battle with depression.
The 34-year-old had "bad feelings" for a very long time but that torment was only diagnosed as depression earlier this year.
"I knew what I was feeling wasn't normal," says the striker, who is now playing junior football for Troon. "Now I know I have been suffering from depression for a very, very long time."
Here, Nade tells BBC Sport Scotland about the day he walked into the sea, how he could not speak about it with the man who saved his life, and how he wanted to be "a small mouse, not a big guy".
'It just happened. I didn't plan it'
Nade was playing for Raith Rovers in December 2014, the day when it all got too much. He had played a Championship game for the Fife club against Dumbarton the previous weekend but found himself alone, at around midnight, on that midweek evening.
On this particular day, I remember I was living with a friend but he wasn't there . I felt very, very, very low, I wanted to talk but I didn't want to annoy my family so I just said 'look, let's finish it, so I'm not going to be a luggage for anybody anymore'.
It just happened one day, It was not like I was planning it and saying 'OK, tomorrow'. It just came in my head and it was a very, very strong feeling. I didn't know who I was. I didn't know where I was. I was just in a dark place and I didn't know how to come out of it.
I went to the beach near when I was living. I started to send text messages to all my family, saying I couldn't cope with it, even though I didn't know what 'it' was. I told them I was really sorry, and I love them. I left my phone at the beach and walked into the water. I stayed there for a very very long time, then I heard someone. I thought I felt someone touching my shoulder but there was no-one there. There was someone at the beach, though, and I saw it was my friend. I just walked back and the police and ambulance came. My brother had got my message and phoned them.
When I saw my friend, I remember thinking 'I'm going to look very weak, I'm going to look a shame'. I didn't know how to look at him, and I thought he was going to judge me. I was ashamed. He is younger than me and he looks up to me, and when you have someone looking up to you, you don't want to look weak, you just want to be the man and that's what I was trying to show him. It happened in 2014 and we never spoke about it until now.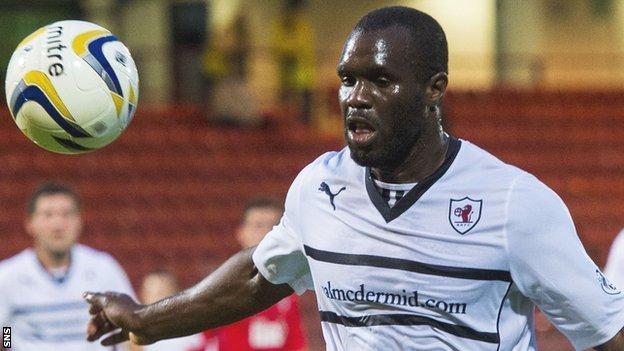 'I felt like a stranger with my friends'
Nade left his home on the outskirts of Paris when he was 15 to join Troyes, some 125 miles away. He was lonely. In 2006, he moved to the UK to join Sheffield United, before coming to Scotland a year later. The France under-21 international had three years with Hearts, before stints in Cyprus and Thailand, and returned to Scotland with Dundee in 2014, before bouncing around Raith, Hamilton Academical, Dumbarton and Stranraer.
It's a dream to be a professional player but it's also a very lonely world. You play football for two hours a day and then 90 minutes on a Saturday where everybody is chanting your name, but other than that you're alone. Football keeps your mind busy, but when you go home there's nothing else, no-one else, no-one to talk to, and that can be hard.
I came to England when I was 21 and couldn't speak any English other than 'what's your name?' It was really, really difficult. Even when you are with people you are alone. They don't know how you feel or how you cope with things. You always have to come in with a smile on your face and show you're fine. You sacrifice holidays, friends, sometimes family, especially when you play abroad. It can be really hard.
Sometimes I would come back home and feel like a stranger with my friends, because they had done stuff together and you weren't part of it. People that you grew up with would make a joke and would smile and laugh but if you wanted to talk about it, they would say 'come on, man, it's nothing, you're part of the family'. But they don't know how you feel. You would say it's fine but it was not.
Now that I'm better, I can see that it started from when I left my family. Sometimes you're not meeting new nephews until they're two years old. You miss those moments and you can't catch up time.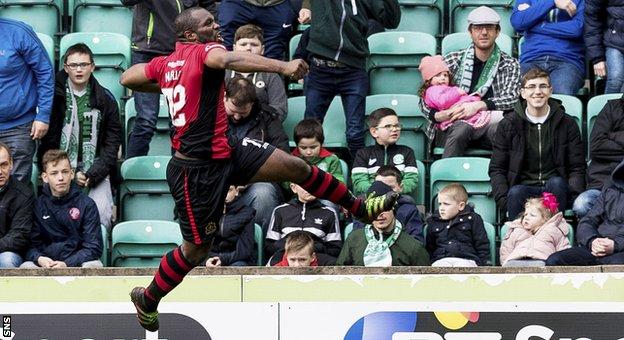 'You don't want to be a small mouse & hide'
Four years on, Nade has been diagnosed with depression. After years of silence, he finally spoke to a Pastor and got the help and support he needed. He wishes he had confided in his sister at the time, but said he did not want to tell his mum because he thought she would move in with him.
A few times, I've had the chance to talk but I wasn't ready. What was scaring me was being judged. Everywhere I would go, people would call me 'big guy' and you don't want to say 'I just want to be a small mouse and hide behind a wall because I'm scared'. You always have to pretend to be someone you're not at the time.
Opening up was a really hard thing to do. I am glad I did, though, because now I actually feel free, I feel liberated, I feel like I won't stop talking about it.
Everybody tries to find an exit door. For me, I managed to talk to a pastor. I opened up to him and he started to talk to me about God and made my faith very strong. Now it doesn't matter what's happening to me, I feel very, very strong and never lonely because I've got the faith that God is always with me and he loves me no matter what.
As soon as you start to open up that's when you're on the way to feel better. Before that, you don't accept what you've got. You don't even know what it is. But as soon as you say 'I'm not well', that's when you say I'm ready to get help and that's when you get better.
If you are affected by the issues in this article, help and support is available at the BBC Action Line http://www.bbc.co.uk/actionline