Garth Crooks' team of the week: Martial, Salah, Mane, Barkley, Pereyra

By Garth Crooks
Football analyst
Last updated on .From the section Premier League

Liverpool made light work of Cardiff to move top of the Premier League, while Manchester United closed in on the top four.
There were impressive wins for Watford and Bournemouth, with West Ham claiming a draw at Leicester.
But which players shone to make it into my team of the week?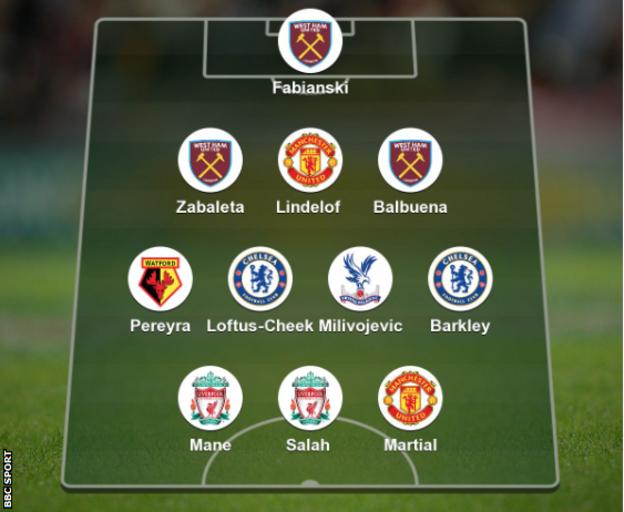 Goalkeeper - Lukasz Fabianski (West Ham)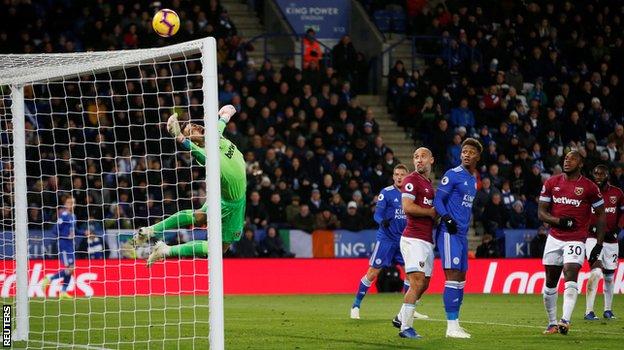 It was a sparkling performance from the men in front of West Ham keeper Lukasz Fabianski at Leicester, but when he was asked to step up to the plate, he did. He has been very unlucky not to be in my team of the week on a few occasions already this season.
It was going to take something either rather special or very fortunate for Leicester to get past the Poland international.
In the end, it was a ricochet that stopped West Ham from achieving a memorable win and a clean sheet for their goalkeeper.
Did you know? Fabianski made seven saves in West Ham's 1-1 with Leicester; only Everton's Jordan Pickford (eight) made more this weekend.
Defenders - Pablo Zabaleta (West Ham), Victor Lindelof (Man Utd), Fabian Balbuena (West Ham)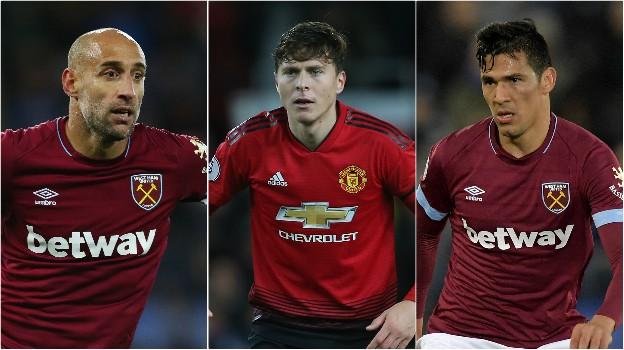 Pablo Zabaleta: He may be knocking into his mid-30s but Zabaleta has lost none of his enthusiasm nor any of his bite. Just ask Leicester's Wilfred Ndidi.
The former Argentina international won a perfectly timed 50-50 tackle with the Nigerian midfielder, who was left on the floor.
Zabaleta was part of an heroic performance by West Ham's defence, in a team who played much of the game with 10 men. He's an old boy who has still got it.
Did you know? No West Ham player had more touches in their 1-1 draw with Leicester than Pablo Zabaleta (64).
Victor Lindelof: I have watched this lad perform for Manchester United with my head in my hands in utter despair at times. But not any more.
Playing at Old Trafford is all about coming to terms with the pressure and this is what Lindelof has done. Eric Bailly has buckled under that expectation but Sweden international Lindelof has stood firm under the most intense scrutiny and that was very evident against Everton. He has courage.
Did you know? Lindelof made three clearances during Man Utd's 2-1 win over Everton; more than any team-mate.
Fabian Balbuena: I thought Balbuena's endeavour was enough to earn West Ham all three points at Leicester. The way he defended against the odds was impressive.
He also picked a good day to score his first goal for the club. The unlucky thing for Balbuena was that it was a cruel deflection off him that beat Fabianski; it felt as if that was the only way Leicester were going to get anything out of this match.
Meanwhile, manager Claude Puel is trying to carve out a team in his own image by trying to play a brand of football that doesn't suit them. It is not a clever game.
Did you know? Balbuena made 15 clearances on Saturday - the most of any player in the Premier League this weekend.
Midfielders - Roberto Pereyra (Watford), Ruben Loftus-Cheek (Chelsea), Luka Milivojevic (Crystal Palace), Ross Barkley (Chelsea)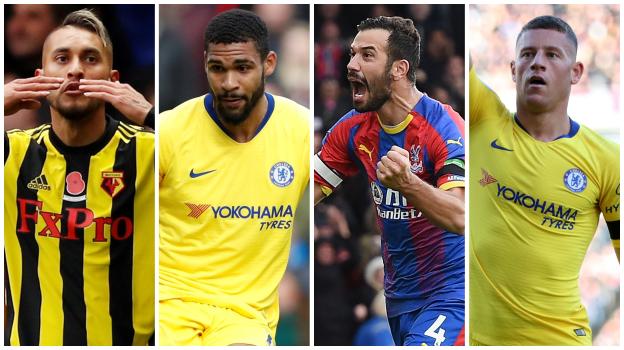 Roberto Pereyra: The last time I saw a goal scored like Pereyra's against Huddersfield was in the 1981 FA Cup final replay, when Tottenham's Ricky Villa beat half of the Manchester City team to slot the ball into the back of the net.
Pereyra's effort on Saturday was a carbon copy. It cannot be a coincidence the majority of Argentine players are born with this magic. It must be something other than pure genius. The Watford midfielder looks in imperious form.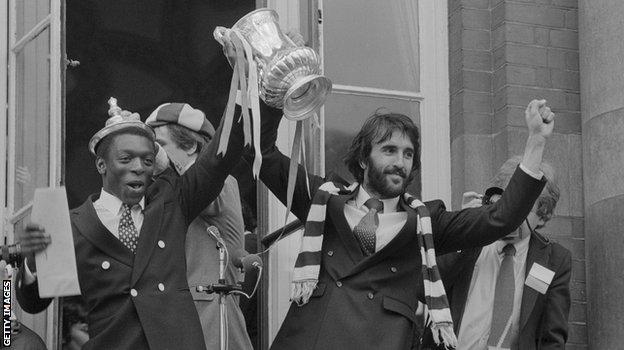 Did you know? Pereyra has been involved in 10 goals in his past 13 Premier League games at Vicarage Road (eight goals, two assists).
Ruben Loftus-Cheek: What a week this lad has had: A hat-trick on Thursday in the Europa League against BATE Borisov and another fabulous goal against Burnley as Chelsea brushed aside their opponents.
Manager Maurizio Sarri was masterful in his response when asked about starting Loftus-Cheek at Turf Moor. "My problem is that I can only pick 11 players," he said with a smirk.
Nevertheless, Sarri brought on the England international after 30 minutes in place of Pedro and didn't regret it. I thought Loftus-Cheek should never have returned to Stamford Bridge after his loan spell at Crystal Palace last season but if he carries on like this he could be their future.
Did you know? No Chelsea player had more shots in their win over Burnley than England midfielder Loftus-Cheek (five).
Luka Milivojevic: He missed a crucial penalty at Everton in Crystal Palace's previous game but still had the bottle to step up and take two more on Sunday against Arsenal, each successive one more important.
Milivojevic converted two of the biggest penalties he will ever score in his life against Arsenal. Taking penalties is stressful enough but when your team are struggling to score goals and pick up points, converting them means everything.
Wearing the captain's armband is not a fashion item - it actually means something. Milivojevic played a captain's role against Arsenal, saving Palace a point in the bargain.
Did you know? Crystal Palace's opening goal from Milivojevic ended a run of 417 minutes without scoring in the Premier League at home.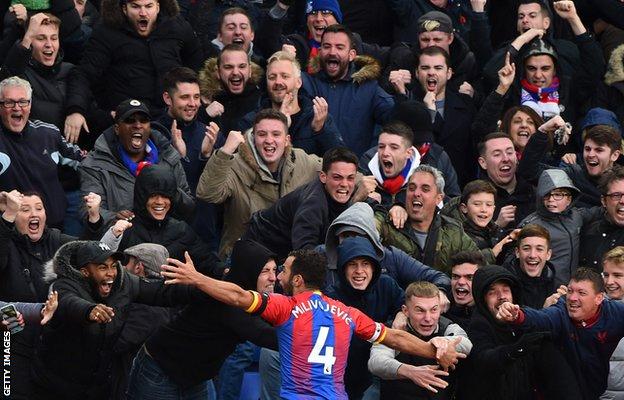 Ross Barkley: I honestly thought that Barkley was out of his depth when he went to Chelsea from Everton - but having seen the progress he has made this season under Sarri, I am inclined to change my mind.
The ball for Alvaro Morata to score Chelsea's opening goal was something out of the Zinedine Zidane portfolio. The England international is starting to look like the player I first saw taking teams apart at Everton.
If he and Loftus-Cheek keep up their current form, Chelsea may save themselves a cool £100m.
Did you know? Barkley was involved in three of Chelsea's goals at Burnley (one goal, two assists) - only the second time in his Premier League career that he's been involved in three goals in a single match. The first time was in November 2015 for Everton against Aston Villa.
Forwards - Sadio Mane (Liverpool), Mohamed Salah (Liverpool), Anthony Martial (Man Utd)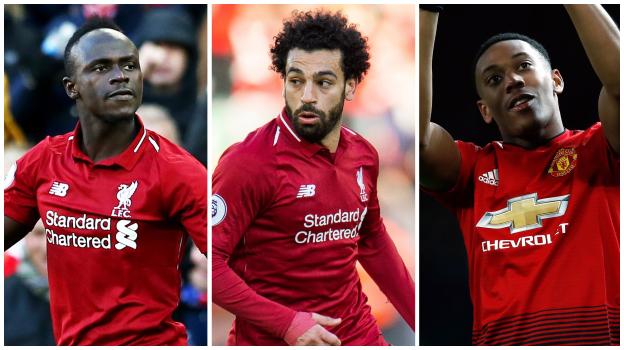 Sadio Mane: You won't see two better goals this season from Mane than the ones he scored against Cardiff on Saturday. His power, strength and all-round agility for his first goal was sensational. As for his second, what a move.
His exchanges with Mohamed Salah in the lead-up to Liverpool's fourth were sublime. Mane is looking like the player he was when he first joined the club from Southampton.
Did you know? Mane has ended on the winning side in every one of the 19 matches in which he has scored for Liverpool at Anfield in all competitions.
Mohamed Salah: Liverpool would have won their game against Cardiff with one arm tired behind their backs and a patch over their eye.
Salah spent much of the first half getting Wednesday night's Champions League victory (and his two goals) against Red Star Belgrade out of his legs before seriously dealing with Neil Warnock's side.
By the time the second half was over, Salah had sent the poor Bluebirds packing. I can feel it, the Egyptian is on his way back.
Did you know? Salah has now scored 33 goals in 35 matches at Anfield for Liverpool in all competitions.
Anthony Martial: When a Jose Mourinho side are winning, they are the most boring team on the planet. When they are chasing a game, they can be most exciting.
Fortunately for United, they have Paul Pogba and Martial creating at the moment. Martial is in sparkling form, with two goals against Chelsea last weekend and another against Everton on Sunday. United could figure in the top four after all if they can keep these two guys fit.
Did you know? Martial has scored in three successive Premier League appearances for Manchester United (a total of four goals).
Now it's your turn
You've seen my picks this week. But who would you go for?
Pick your XI from our list and share with your friends.
Pick your Team of the Week
Pick your XI from our list and share with your friends.
The Crooks of the matter
Football is no stranger to tragedy. Bradford and Hillsborough were just two appalling events that shook football to its core. It took some time for the game to recover but it did.
On Saturday, one of the country's brightest ever footballing talents, Glenn Hoddle, was taken to hospital, having suffered a heart attack. I wish Glenn a speedy recovery.
That evening, there was a tragic helicopter crash at Leicester City, in which the club's owner, Vichai Srivaddhanaprabha, was among five people who died.
Understandably, there has been a huge outpouring of emotion from the club, their supporters and the community, as they pull together in the face of this terrible event.
In 2016, Leicester won the Premier League title in one of the most extraordinary sporting feats in modern times.
It would never have happened without the support of Vichai Srivaddhanaprabha. For that reason, he will always be remembered.