Man Utd 2-1 Everton: Why Marcus Rashford needs a run at centre-forward - Alan Shearer

By Alan Shearer
Match of the Day 2 pundit
Last updated on .From the section Man Utd

He did not exactly sparkle against Everton, managing only one shot at goal in his 65 minutes on the pitch, but I still think Marcus Rashford deserves to keep his place leading Manchester United's attack.
I would love to see that happen. Rashford has clearly got huge ability and has a big future for club and country, but his situation at United at the moment is a tough one for a young player to flourish in.
As his manager Jose Mourinho points out, Rashford is playing regularly and getting minutes on the pitch - but usually that is as a right or left-sided forward.
When he gets a chance ahead of Romelu Lukaku at centre-forward, as he did on Sunday, he is under huge pressure to make that chance count because he is keeping a £75m striker out of the team.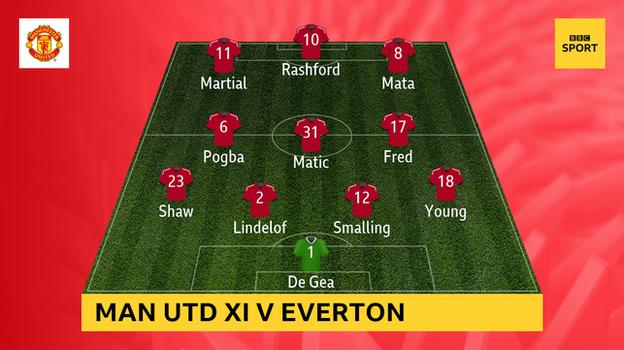 That comes with the territory when you are at club the size of United, but it would be a lot easier for Rashford if they were sitting at the top of the table and playing well consistently.
Instead, United have often struggled as a team this season and have come in for a lot of criticism.
It has been a difficult environment for Rashford, yet he is still expected to make an immediate impact whenever he comes in at centre-forward - otherwise people will always question whether he should be starting in that position.
It is not surprising that he seems to play with more freedom when he is in an England shirt because, certainly for the last three or four months, international football has probably been more enjoyable for him.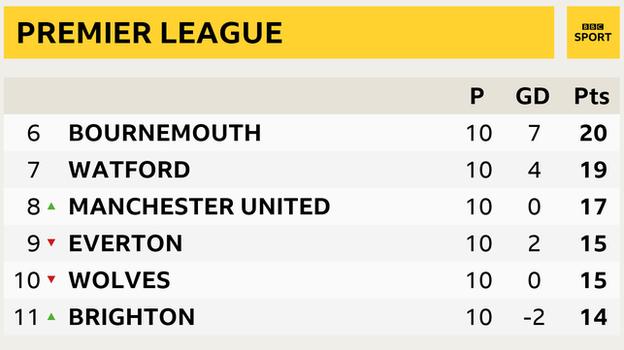 Rashford needs more than just minutes to improve
Rashford turns 21 on Wednesday, and he is still learning.
I definitely see him as a central striker, eventually, but at the moment he does not have a voice to go and complain that this is where he should be playing.
He is at one of the biggest clubs in the world, under a manager who has paid £75m for a centre-forward, and who does not play with two up front.
Put all of that together and he is in a difficult situation as he tries to establish himself.
Most Premier League minutes by players aged under 21 since February 2016

1. Marcus Rashford (Man Utd)
4,741

2. Tom Davies (Everton)

4,038

3. Dele Alli (Tottenham)

3,166

4. Wilfred Ndidi (Leicester)

3,113

5. Richarlison (Watford)

2,737
Mourinho said last week that, at Old Trafford, Rashford is in the right place to develop - but for him to progress as a centre-forward, and become the player he can be, he needs to play in that position regularly.
Until I turned 21, at the start of my last season for Southampton, I was not a regular in the team and I was not a regular goalscorer either.
But I was playing centre-forward every week and the number of first-team games I got playing there had gone up every season since my debut aged 17 in 1988.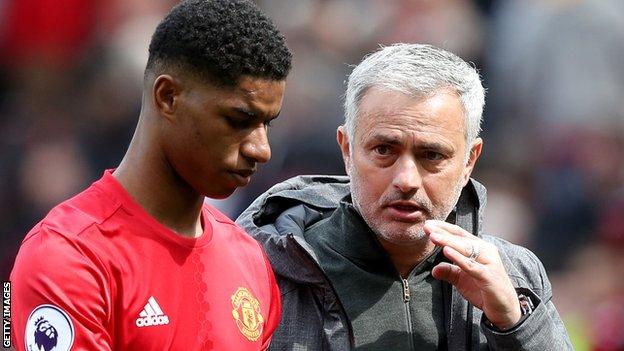 'I built belief, and then the goals arrived'
Rashford was initially thrown in aged 18 by Louis van Gaal in February 2016 because United had so many injuries and, although he hit the ground running, he might not have been ready.
I made a splash on my first start when I scored a hat-trick for Saints against Arsenal but then reality bites and you have to establish yourself properly, and that involved patience. As much as you want to play every week, it is all part of the learning curve.
For me, there was a period when I was around 19-and-a-half when I started to become more prolific in front of goal.
The more minutes and games I played, the more belief I had - then the goals really started to flow.
In all competitions, I scored 21 in 60 games for Southampton in 1991-92 to earn an England call-up, and my move to Blackburn followed.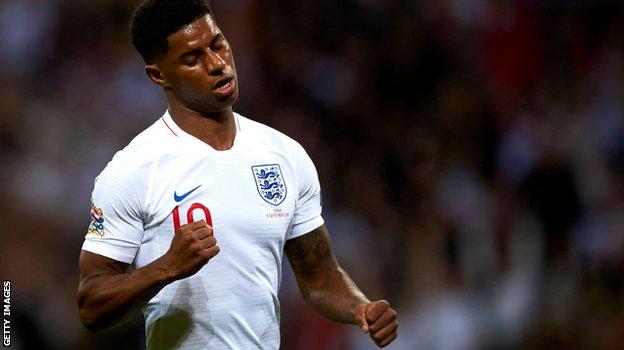 So, although it is not a problem that Rashford has not played consistently as a centre-forward up until now, if that is going to be his long-term position, that needs to change.
He is still young, but what happens next and where he is used is going to be hugely important in his development.
If we are talking about young players finding their position, then look at Anthony Martial, who has made the left side of United's attack his own, and scored another fine goal on Sunday.
More movement, more runs behind - what difference did Rashford make?
Rashford was played as a centre-forward against Everton, and hopefully that can be the start of him playing there for a run of games.
He only managed three touches in the Everton area and, other than his shot, the only other time he had a sniff of scoring was when he followed up when a Martial effort was saved - but the goal was disallowed because he was well offside.
Even so, I still thought United looked better going forward with Rashford in the side than they have done with Lukaku leading the line in recent weeks.
Lukaku has looked badly out of sorts for a while now, and he hardly put in a performance that screamed 'pick me' when he replaced Rashford in the second half.
The Belgian missed a big opportunity to put United 3-1 up when he fluffed a header in front of goal, and he has now failed to score in his past nine games.
When Rashford was on the pitch, United's movement was much improved, which made them a lot more dangerous.
Their first thought for most of the game was to get the ball forward and, when they did, they got it into the box or found their mobile front players with passes in behind.
So although Rashford did not shine individually, from a team point of view he helped to cause Everton plenty of problems.
He definitely justified his selection - now I just hope he keeps his place.
Alan Shearer was speaking to BBC Sport's Chris Bevan.