Grassroots Football Survey: One week to go until FA survey closes
Last updated on .From the section Football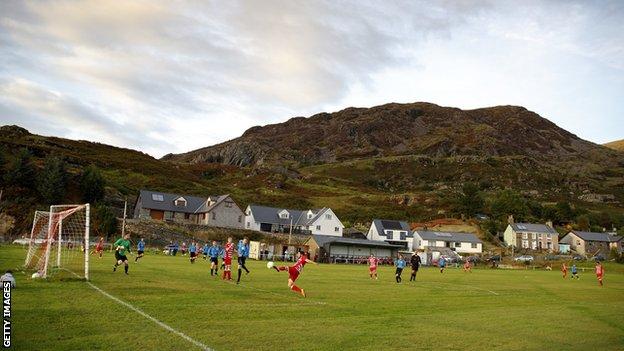 The Wembley no-sale and the story of a young girl picked on for playing with boys have thrown grassroots football into the spotlight in recent weeks.
Whether it's funding, facilities or opportunities, it's a subject on which many people have something to say.
And now the FA is giving you the chance to have that say through the 2018-19 Grassroots Football Survey, which is open until Monday, 5 November.
It gives anyone, from players to parents, coaches to volunteers, the opportunity to voice their opinions, to share experiences of community football and to offer suggestions for improvement.
Now in its fourth season, the survey has been answered by almost 90,000 participants since its launch during the 2015-16 campaign.
Last season alone, feedback from the survey provided football opportunities for 5-11 year old girls as well as the investment of £948,210 in facilities in Derbyshire.
Martin Glenn, FA chief executive, said: "This season we want to reach more participants than ever before and make improvements necessary to ensure the continuous development of grassroots football in this country."