Wayne Rooney: DC United striker talks life in the USA, Everton and Mourinho
Last updated on .From the section Football
If you thought Wayne Rooney moved to the MLS for one final pay cheque before retirement, think again.
Since joining DC United from boyhood club Everton in June, Manchester United and England's record scorer has scored 14 goals and steered his new side from the bottom of the Eastern Conference to the MLS play-offs.
Speaking to BBC Sport's Natalie Pirks for Football Focus, the 33-year-old discussed his new-found anonymity, being the dressing room DJ, and the availability of a good old British cup of tea.
Life in the 'tough and physical' MLS
I knew it was a tough league, a physical league, but I think the ability of the teams in the league and ability of individual players is a lot higher than maybe I thought when I first came.
Some of the football that gets played is good and it is a competitive league. I think certainly in the last few weeks with play-off places up for grabs, it has got really competitive.
It is a bit different and it is not what people are used to back home but it is not relaxed. There is pressure to perform and for me to come out and perform, and I am enjoying that pressure, playing the games and helping us get to the play-offs and hopefully bringing some more success in the next couple of weeks for the team.
I am really enjoying it and I think the team are playing well, producing great football, so hopefully that continues.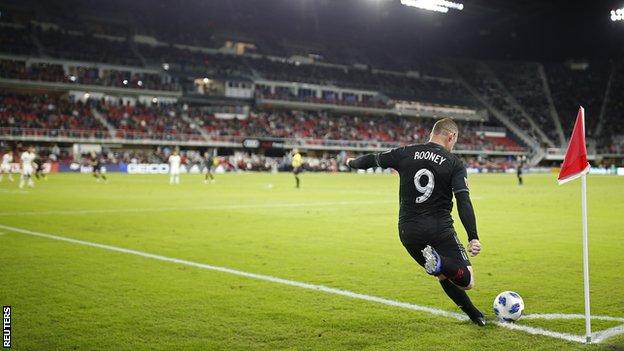 'It's easy to go and get a coffee' - living an anonymous life
It is a bit more relaxing for us as a family. If you want to go to the supermarket or pop out and get a coffee then it's quite easy to do.
At times in England it could be a bit difficult but here not that many recognise you, or they are really respectful when they see you, so that is definitely a big difference.
Soccer is not the biggest sport over here at the minute, they have their other sports, NFL, basketball, which everyone watches here.
To walk around and have a bit more space and time to enjoy with your family was something a bit different to what I'm used to.
Obviously you can do the same things back in England, I'm not saying life was terrible there, but football is the main sport back home.
Everyone knows you and you do have to plan things a bit more, you can't be spontaneous and pick the kids up from school and go and do whatever the kids want to do.
'I'm not someone who wants to just win'
It's the way I have been brought up. I'm not someone who wants to just win, you want to win and perform well.
There are games when you have to take the victory but you want to perform well as a team and know what you are working on in training is what you are achieving on the pitch.
Sometimes you win games and you don't play well or deserve to and I feel like that happened a couple of weeks ago where everyone was happy after the victory.
I think it's important to be happy but also realise the mistakes the team made or the areas where you can do better.
'It was a big moment' - that wonder assist v Orlando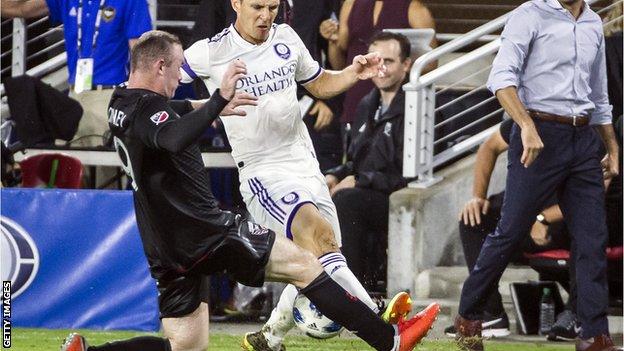 Like anything in football, you try to anticipate where the ball is going to go. We had the corner, the goalkeeper went up and I just put myself in a position where if the ball fell out I could maybe get a shot at goal, or if it fell to one of their players I could try and help defensively, which is what I did.
I chased the guy back and won the tackle and played a long ball to Luciano Acosta, who scored a great header. I think his header actually gets lost - for the size of him, for him to get up so high and score a great header...!
For the team it was a big moment to go from drawing the game to winning the game and really giving us that belief that we could go on and make the play-offs.
James Bay or Ed Sheeran?
As captain, I put the music on that I want rather than their music all the time and I don't think it is bad.
It is a bit of James Bay, Ed Sheeran, Mumford and Sons, it is quite chilled out really.
I think I would be the perfect room-mate! It is something quite different that I have not done before but that's part of it and it's not a big deal for me.
I think it is important that you are part of the team and you do what your team-mates are doing.
I've never been someone who wants special treatment, I wouldn't come in and start demanding things.
Finding British tea in the supermarket
The supermarket has an international aisle so there are British ones, you can get your normal tea and stuff.
Even the small differences, like a bar of chocolate or a packet of crisps was a bit different, so when you come across one you enjoy it a bit more.
The weather is similar to back home at the minute.
It was really hot and then it has gone really cold now.
What is nice is when you are here throughout the year you actually get the four seasons so it will be nice for once to get them.
The 'frustration' of leaving Everton
I am obviously disappointed with the way it ended at Everton but it has opened up a new chapter for me here and I'm really enjoying it.
I have always loved playing. Obviously you have moments in your career which are better than other moments but it doesn't mean you don't like playing or you don't enjoy playing.
Of course you don't enjoy it when you don't win. The time at Everton last season was a bit frustrating at times, different managers, playing different positions...
But that is part of football and sometimes you have to go through the more difficult moments to get the great moments.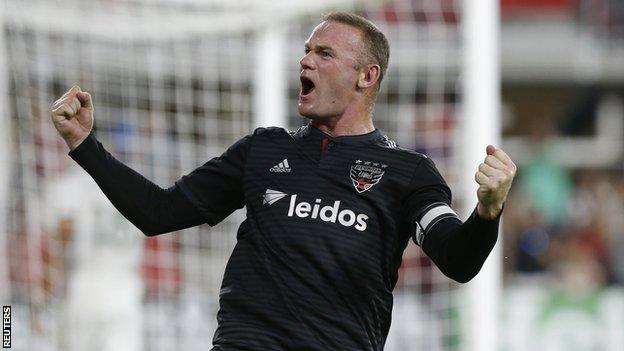 'The players have to do better' - on Mourinho and Man Utd
Obviously they are going through a difficult period at the minute but Jose Mourinho is very experienced and I think some players have to do a little bit better.
Hopefully they can turn their form around, win a few more games and keep the pressure on the top of the table and get back up there, which is where we all want to see them.
In my experience, I have never seen or heard of a player not wanting to play in the game because they have had a falling out with the manager.
I don't think as a player you could do that, you've got to respect the club and the fans and also respect your team-mates.
I don't think any player, certainly at Manchester United, will be not playing for Jose, I'm sure they're all working hard behind the scenes to get results.
The 'pride' of England's World Cup campaign
It was great to watch the games. The last time I watched England and wasn't part of the set up was when I was 16, just 17.
So to go back to that and watch as a fan rather than having those connections as being a part of it was different to what I was used to - it was great to chill out, watch the games and support the team.
I have seen players in the past who have retired and they maybe don't want England to do well, I've spoken to players who have had that opinion.
But as an England fan I obviously wanted them to go one step further [at the 2018 World Cup] and get to the final, where anything can happen. I think they have brought a bit of pride back to the England set-up.
I felt the timing was right when I retired from England, not only for myself but I think for the team. It was the right decision to let the team move on and it was the right time. I have no regrets.
For the full interview with Wayne Rooney, watch Football Focus on BBC One on Saturday at 12:00 GMT.