James McClean: Stoke player again decides not to wear poppy on shirt
Last updated on .From the section Stoke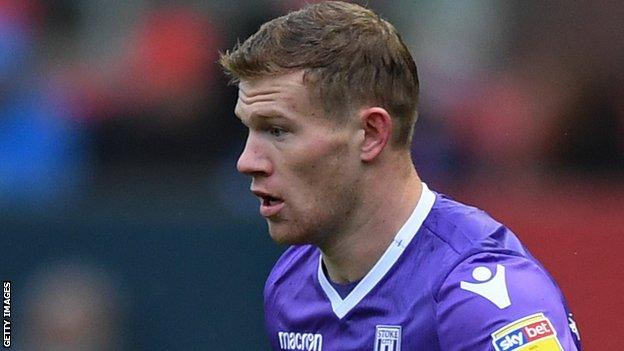 Stoke City's Republic of Ireland international James McClean will again not wear a Remembrance Day poppy on his shirt this year.
The 29-year-old, who did the same at his previous clubs - Sunderland, Wigan Athletic and West Bromwich Albion, said he hoped his stance would be respected.
McClean is from Derry, where in 1972 British soldiers shot civilian protestors during 'Bloody Sunday'.
Thirteen people were killed and a fourteenth person died later.
McClean said he knew many people would not agree with his decision.
In a statement on Tuesday, Championship club Stoke said their other players would have poppies on their shirts.
It added: "As a club we will be supporting the Royal British Legion's Poppy Appeal by wearing the poppy on our home shirt in the fixture against Middlesbrough on 3 November and on our away shirt in the fixture against Nottingham Forest on 10 November.
"The club is proud of its close connections with the armed forces and have also invited members of the armed forces to join our remembrance at the Middlesbrough fixture.
"However, we recognise that the poppy means different things to different individuals and communities and (like the Royal British Legion) do not believe that anybody should be forced or even pressured to wear the poppy against their free will.
"James has informed us that he will not be wearing a Remembrance Day poppy in our next two games. We respect his decision and his right to follow his own convictions."