Fifa: Governing body reveals IT data hack earlier this year
Last updated on .From the section Football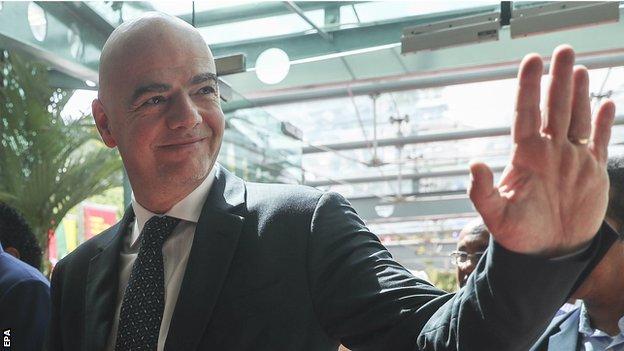 Fifa says information was hacked from its IT systems earlier this year.
"We condemn any attempt to compromise the confidentiality, integrity and availability of data," football's world governing body said in a statement.
"We are concerned by the fact that some information has been obtained illegally."
The US Department of Justice and the FBI said earlier this month that Russian military intelligence was responsible for a separate hack on Fifa in 2016 that led to evidence from anti-doping investigations and lab results being published.
"In response to the increasing number of internet-enabled computer attacks, Fifa is continually modifying its systems and practices and allocates significant budgets for the continuous improvement of its information security posture," the governing body said.
"Following a hack in March 2018, Fifa took a number of measures to improve IT security, in order to protect employees. It's an ongoing issue, which Fifa has to face just like countless organizations around the world who are all dealing with data security challenges."