Football Association warns non-league clubs of relegation over dressing rooms
Last updated on .From the section Football127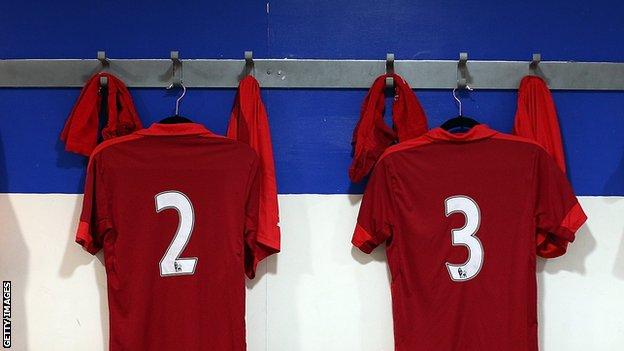 The Football Association has written to a number of non-league clubs warning they will be relegated if they do not make their dressing rooms larger.
They currently need to be a minimum of 12 square metres in the seventh and eighth tiers, but that will increase to 18 square metres by 31 March 2019.
Clubs that fail to complete the work by the end of July will be relegated.
Larkhall Athletic of Southern League Division One West called the move "disgraceful".
The FA says notice of the change was given in 2014, and clubs can apply for up to 70% of the funding for any work.
Southern League Premier Division side Frome Town, one of the clubs affected, said: "Five months to get architect, planning permission, funding, and probably try and complete it during the playing season - incredible decision."
Clubs must deliver planning permission, if required, proof of funding and a completed, enforceable contract to both the FA and their league by the end of March, and would drop down to the ninth tier if they fail to comply.
"The change was to accommodate increased squad sizes, more medical equipment and an improved environment for players," the FA said.
"This is a mandatory requirement from those leagues and the vast majority have already achieved this."
The Football Stadia Improvement Fund, managed by the Football Foundation, can offer partial funding for improvement work.