Mathieu Flamini: Former Arsenal midfielder calls on footballers to 'use influence' to help important causes
Last updated on .From the section Arsenal
Think footballers and you're probably imagining flash cars, designer clothes and impressive mansions.
But does the modern footballer have more of a conscience? Are they more considerate of the world's major issues, such as climate change and social inequality?
Former Arsenal and France midfielder - and keen environmentalist - Mathieu Flamini thinks so.
So much so that, 10 years after launching his own biochemicals company, he and Gunners midfielder Mesut Ozil have set up their own environmentally-friendly grooming brand.
But that's just one way in which Flamini believes players can have an influence not only on the pitch, but "off it too".
"We have responsibility to the fans and the younger generation who are following us on social media, so it's important for us to stand up for causes which are important," Flamini told BBC Radio 5 live's Afternoon Edition.
"Football players are more than athletes. They are also people who can influence the next generation and it is a necessity for us to take the lead."
And how big is that influence? Well, Ozil has 41.9 million followers across Twitter and Instagram.
Flamini, 34, enjoyed two spells with Arsenal, making 102 appearances between 2004-2008 before returning for three seasons in 2013, but has been without a club after leaving Spanish La Liga side Getafe at the end of last season.
Flamini and Ozil, 30, have created their 'Unity' brand for beauty products that are of up to 100% natural origin.
In a bid to reduce plastic waste, the brand's packaging is made of sugar cane while a small percentage of its proceeds will be donated to charities that support "people and planet".
"I have always been very close to nature and I always wanted to give my contribution," he said.
"We are not trying to change the world, we have a very humble approach.
"If you believe in something, if you are passionate about a mission, why not stand up for it. I believe it is the right thing to do."
Flamini said he and Ozil have been close friends since their time at Arsenal together and decided to create their company to "educate and inspire the next generation".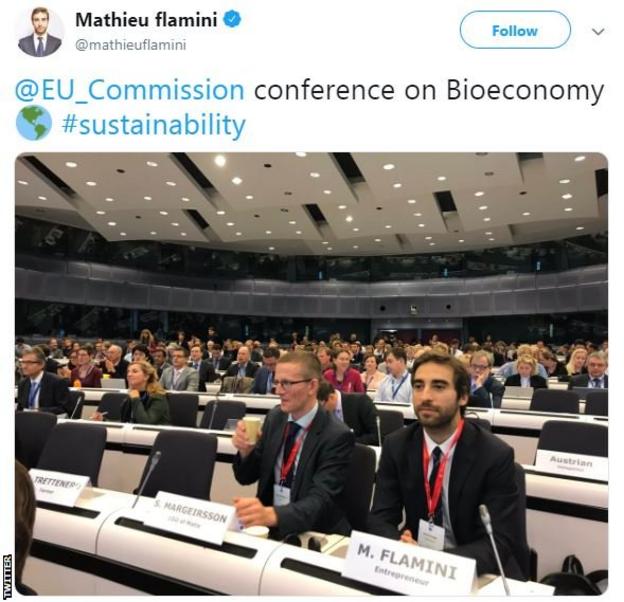 Outside of football, German midfielder Ozil - who joined the Gunners in 2013 - does a lot of work on social impact and social equality.
He retired from international football following this summer's World Cup citing the "racism and disrespect" he has faced in Germany over his Turkish roots.
"Mesut has a big heart, and I respect him a lot because he has strong beliefs and he stands up for them," said Flamini.
"Instead of picking up on only the bad examples [of players], on those who make mistakes, let's also focus on the players who are doing good, who are trying to have a positive impact.
"We have all these kids out there following footballers and if we have too much focus on the mistakes and wrong things some players do, we are not inspiring anybody. We focus too much on the negative stuff and not enough on the positive."