Huddersfield Town: Could e-scouting help Premier League side?
By Katie Smith
BBC World Service
Last updated on .From the section Huddersfield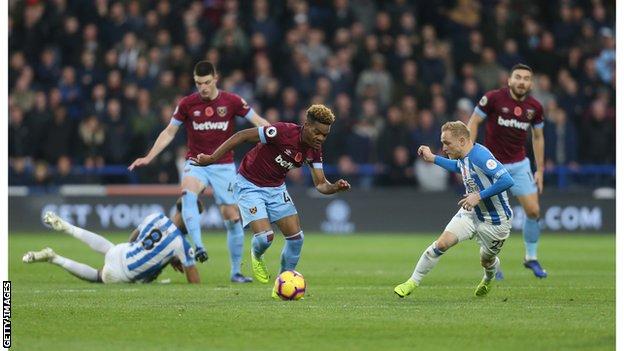 A football scout can be the maker or breaker of dreams - the fate of young players is often determined by gut feeling, instinct and a sprinkling of luck.
But what if you could showcase your skills without having to wait to be spotted? Could e-scouting be the answer?
Huddersfield Town, who restructured their academy in 2017 and phased out under-16 teams, have launched a partnership with Tonsser - an e-scouting app developed by two friends in their Copenhagen basement, inspired by their love of the game.
The app wants to revolutionise how young players are scouted - with some figures claiming fewer than 1% of boys playing organised football make it as a professional.
So how does it work?
The app has 800,000 users across the continent and is styled a bit like the business networking website LinkedIn. It allows young footballers between the ages of 12 and 19 to track and record their own performance by uploading data and videos about themselves.
The player data can be used to pinpoint top undiscovered talent and connect players with opportunities at clubs.
It uses 15 'data points' to assess performance, which allows players of any ability to track their progression while also aiding scouts who are looking for specific traits.
"We want to democratise football," says co-founder Simon Hjaere. "We want youth players to succeed based on their skills, not coincidence."
How else are players scouted differently these days?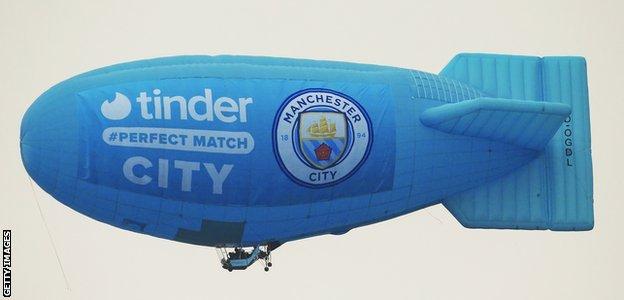 Another app being used by a number of big clubs is Italy-based WyScout, which can provide teams with extensive video analysis of thousands of games per week - although their database remains primarily for senior teams and scouting.
Football Manager - the simulated computer game - has an extensive network of scouts that is also proving useful for clubs as a way of identifying potential players.
Everton became the first club in the world to sign up to their database in 2008.
As well as Huddersfield, Brentford closed their £2m-a-year academy in 2016 and instead have a streamlined B team set-up, looking to pick up the best young talent released from Premier League set-ups.
The case study
Danish teenager Oliver Sonne, 17, had all but given up on his dream of becoming a professional footballer.
He had tired of training for his small town club for little reward or recognition. In a final attempt to salvage his boyhood ambition, he downloaded Tonsser on the recommendation of friends.
Sonne told BBC World Service Sportshour: "Not long after I'd started using the app, they got in touch to say that scouts were impressed with my data and wanted me to go to a trial at FC Copenhagen."
The young Dane also had a trial with former Champions League-winning club Marseille, but opted to stay in his native country.
The central midfielder signed an 18-month contract with the Danish top-flight side in February and in the last month has also started training with Denmark's U19 national squad.
"I was about to quit soccer and they helped me get back," said Sonne.
Why might Huddersfield need help?
In the 'Moneyball' method that revolutionised sport, Oakland A's general manager Billy Beane used 'on-base' stats to recruit undervalued players rather than the big-hitting, big-budget stars that his old-school scouts were pushing for.
So, data-led recruitment can save time and money. For a club like Huddersfield battling to stay afloat against Premier League rivals with much bigger budgets, could this technology give them a competitive edge?
"Previously the club has used a mixture of agent led recruitment and traditional scouting methods, such as scouts being based in certain regions and flagging up interesting players," explains Huddersfield's head of academy recruitment, Emyr Humphreys.
"We don't feel this is the most cost or time-effective method of recruiting, so we are very interested in exploring other methods."
Humphreys adds that while live scouting will always play a crucial and deciding role in making decisions on players, data allows any club to narrow its scope much more efficiently than traditional methods.
Are they ahead of the curve?
Huddersfield Town are the only English club currently signed up to Tonsser.
The app's head of scouting Poul Carmes says their database on young players can "open up new markets"
Next month Swiss top-flight team Grasshoppers will be holding exclusive trials for some of the app's best performers - with the guarantee of at least one player being signed to the club. In Switzerland, more than a third of the youth football market is reported to be using the app.
Similarly, it has been used to source fresh talent at clubs such as FC Ingolstadt in the second tier of Bundesliga, and Paris' oldest football club Red Star FC.
Players at clubs such as Bayern Munich, Dortmund and Paris St-Germain have also started using the app database as a way to track their own performance.
So is this the end of traditional scouting?
"Live scouting will always play a crucial role in making decisions on players, but data allows us to narrow our scope down quicker," said Humphreys.
But Carmes thinks the days of the traditional scout could be numbered: "Never say never. It will require very good and extensive video coverage, but you never know what it will be like in 10 years."