Quiz: Pogba, Shearer, Henry... Which Premier League great would cost more?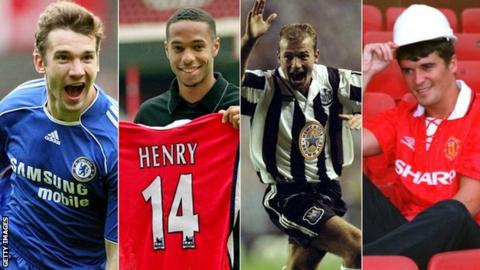 It's the age old football question, how much would Alan Shearer have cost in today's money?
Newcastle paid a then world record fee of £15m for the England striker in 1996, which translates to a whopping £125.1m these days according to TotallyMoney.
They have crunched the numbers and created their own football inflation rate based on the average cost of players each season. The data provides surprise findings such as former Liverpool defender Phil Babb costing more than Manchester City's Kyle Walker once the adjustment has been applied.
Chelsea flop Andriy Shevchenko, signed for £30m in 2006, would today be the most expensive signing in Premier League history at a staggering £144m.
Wonder what other Premier League players would be worth? Take our quiz and find out.
Take the quiz...