Conifa aim to sign up Island Games football teams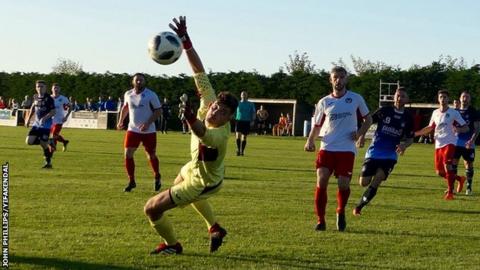 Conifa - the Confederation of Independent Football Associations - is to try and get more Island Games teams to join their ranks.
The body's head of member development, Paul Watson, is to visit next year's football tournament for Island Games members in Ynys Mon.
It organises football for places not recognised by Fifa, with Jersey and Isle of Man both having sides.
"A fair few of those teams would be potential Conifa members," Watson said.
"We understand that it's hard financially and hard for people o balance different commitments.
"Maybe Conifa is a step too far for them, but we'll be really interested to see what comes over the next year," he told BBC Sport.
Greenland and Jersey have sides in Conifa, while the Isle of Man reached the final of the 2014 Conifa World Cup, but were expelled in June after a row over an ineligible player at this summer's World Cup in London.
"I think it'd be nice for Conifa to have a representative at the Island Games," Watson added.
"It's not as explicit as saying 'we'd love to have you in Conifa'.
"It's more that this world in which we live in, this non-Fifa and alternative football world is a very small one and one where it's very nice to show your support for others experiencing the same fight as our members do."