Arsenal v Tottenham: Spurs players dominate your combined XI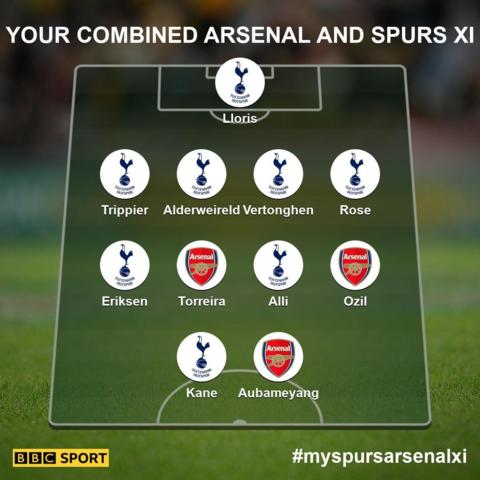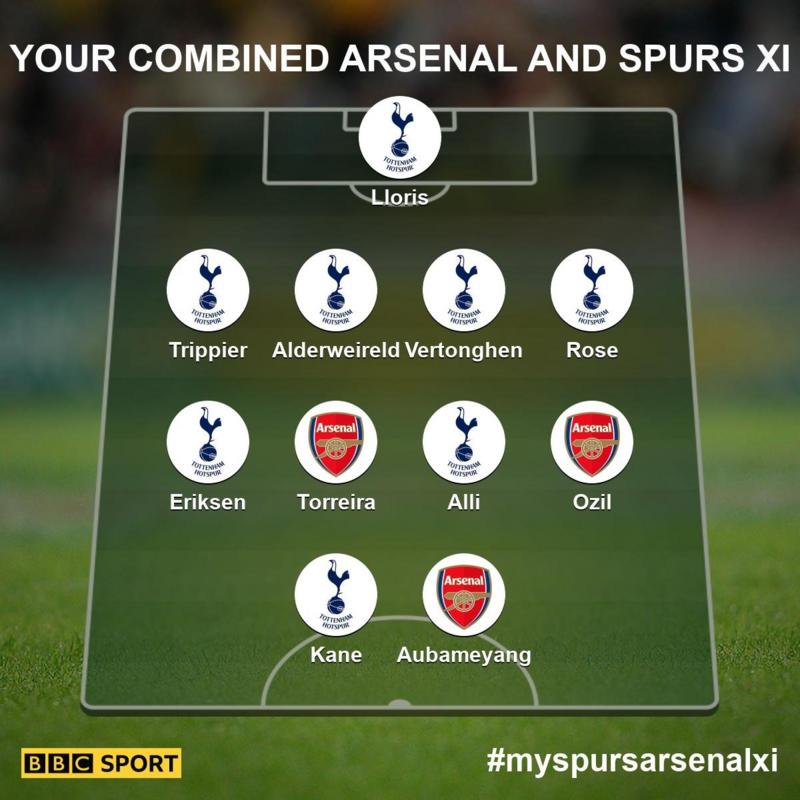 Arsenal host north London rivals Tottenham in the Premier League on Sunday (14:05 GMT).
In the build-up to the match, BBC Sport readers have been picking their combined XIs, made up of the sides' best players.
The team above is the result - but there is still time to choose your own below.
Have a go and use #bbcfootball on Twitter to share your results with your friends and the world.
Your combined Spurs and Arsenal XI
Pick your XI from our list and share with your friends.