Schalke and police investigating alleged sex attack at Bundesliga game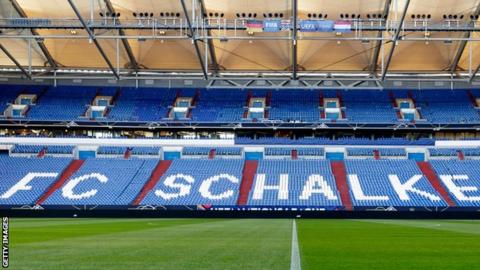 A female fan claims she was sexually assaulted at a German Bundesliga game and told by a steward to "go home and watch on TV" if she did not like it.
The woman says she was repeatedly groped by a man who also tried to open her bra during Schalke's match against Nuremberg at Veltins Arena on Saturday.
Police in Gelsenkirchen said the 22-year-old woman has filed a complaint and they are trying to identify him.
Officers are also investigating the alleged behaviour of the steward.
Police confirmed they had started a criminal investigation after the woman filed a complaint after the game.
Schalke told BBC Sport they were taking the allegations "very seriously".
The club have launched an internal investigation and added: "We are in the process of getting an overview and working in close cooperation with the police."