Chelsea alleged abuse: Police investigate historic 'assault'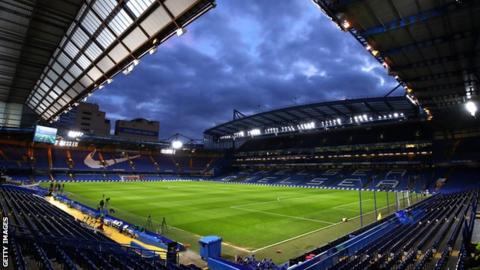 Police are investigating allegations of an assault on a former Chelsea player.
It follows claims of racial abuse of young players in the 1970s, '80s and '90s, with one saying the club was "institutionally racist" when the incidents were said to have occurred.
A Metropolitan Police statement said: "Police received an allegation of non-recent racially aggravated assault in September 2018. Enquiries are ongoing.
"There are no arrests. We do not confirm who we have spoken to."
Chelsea have reiterated their statement from when accusations of historical racial abuse at the club were made earlier this year, saying they take "allegations of this nature extremely seriously".
"We are absolutely determined to do the right thing, to assist the authorities and any investigations they may carry out and to fully support those affected."