Former South Sudan FA President Chabur Goc Alei is arrested as he appeal Fifa ban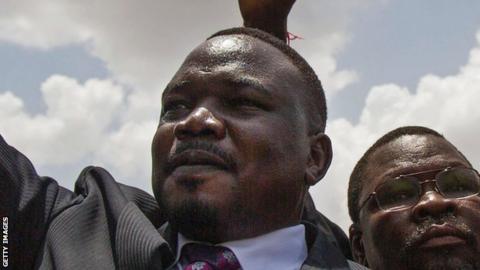 The former President of the South Sudan Football Association (SSFA), Chabur Goc Alei has been arrested a day after saying he will appeal against Fifa sanctions imposed on him.
Alei is being questioned about financial losses that occurred while he was SSFA president and are not related to the investigation by Fifa that saw him banned for 10-years and fined financially.
"It is true the former SSFA President Chabur has been detained because he has a criminal case to answer. They have been looking for him and finally got him," Bona Godensio Wol, the lawyer representing SSFA told BBC.
The lawyer explained that Chabur must answer charges of causing financial loss to the SSFA, which are unrelated to issues that led to his sanctions .
According to SSFA records Chabur has to account for US$830,000 spent during his tenure as president.
Alei, who was the first SSFA President, was found guilty last week of having misappropriated Fifa funds and offering gifts or benefits.
"We have decided to assign an international law firm specialized in this field to appeal against Fifa's decision in the Court of Arbitration of Sport," Alei said in a statement.
"We will demand that this unjust decision be cancelled without questioning and listening to me personally at any session."
A day after announcing his appeal Alei was detained by police in Juba, who had issued an arrest warrant after the Fifa ban was released.