Bayern Munich: Hansi Flick to remain in charge 'until Christmas at least'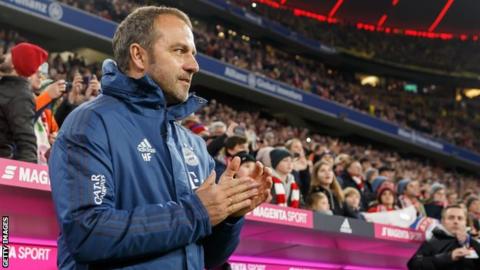 Hansi Flick will remain Bayern Munich's head coach "until at least Christmas", the German giants' chief executive Karl-Heinz Rummenigge has confirmed.
Flick, 54, was placed in interim charge of the club following the dismissal of Niko Kovac on 3 November.
Bayern have won their two games under Flick, including beating Borussia Dortmund 4-0 last weekend.
"He has an impressive idea of training and tactics," said Rummenigge.
"He is very good with the players. I say with conviction: We trust Hansi Flick."