Charlton Athletic to defend 'ridiculous' High Court insolvency action
Last updated on .From the section Charlton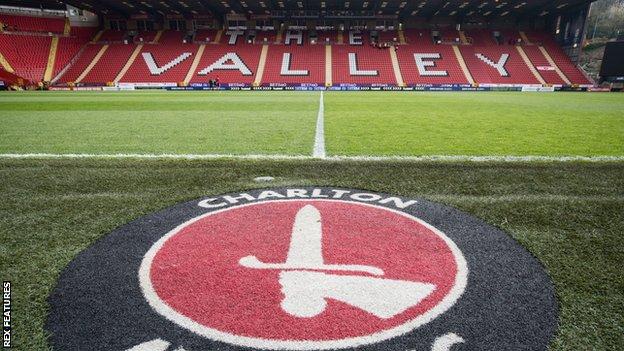 Charlton Athletic say a "ridiculous" High Court insolvency action against the club will be "vigorously defended".
Former executive chairman Matt Southall is claiming a seven-figure fee for services during his time at the club.
Southall joined in January when East Street Investments took over, but he was removed from the board in March.
Charlton laywer Chris Farnell said the claim is "misplaced", but Southall's representative said he had been treated in an "extraordinary manner".
His lawyer, Paul Daniels, added: "He has been treated blatantly unlawfully and wrongfully dismissed in breach of contract.
"Substantial claims are now in process against the club, which will be vigorously pursued, if they are not resolved amicably."
Southall fell out with Tahnoon Nimer, a fellow former co-owner of ESI, over proposed investment into the club shortly after the pair bought Charlton from previous owner Roland Duchatelet at the start of the year.
Despite being removed from his position at The Valley, Southall remained a minority shareholder in ESI.
However, businessman Paul Elliott completed his buy-out of ESI from Nimer and Southall on Tuesday, becoming chairman of the south-east London outfit.
"Charlton is a great club and the football club and the fans have always been my priority. I am confident that this will be clear to all when the true facts of the last few months come to light," Southall said.
According to The Sun, he registered a complaint against Charlton on 5 June, and his Sports Investment Group will have their case reviewed in the business and property courts on 14 December.
"It is our intention to bring proceedings against Mr Southall and others arising out of his short tenure at the club," Farnell said in a statement on the club website.
"In the recent past too much has been played out in public, which is not professional and unfair on the Charlton fans, and with this in mind the club will not make any further statements on this matter."