Lotus testing hit by chassis snag

By Andrew Benson
Chief F1 writer
Last updated on .From the section Formula 1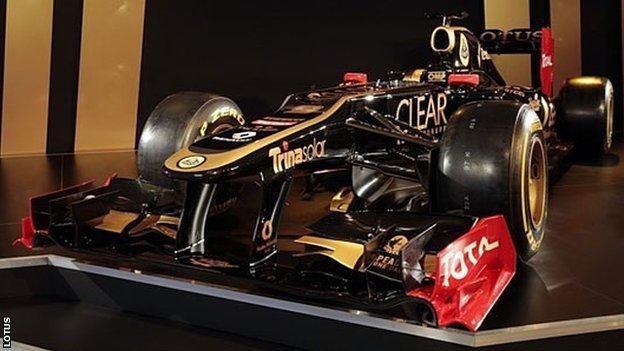 Lotus's preparations for the new season have suffered a major setback after they were forced to cancel running at the second pre-season test.
The team halted running after seven laps on the first day at Barcelona's Circuit de Catalunya when they discovered a chassis problem.
They had planned to resume on Wednesday after flying out a new monocoque but later called off the test.
The team did not specify the exact nature of the problem.
Team boss Eric Boullier described the decision to cancel their test as a "tough decision, but we feel that our choice is the right one".
He added: "On the positive side, we have quickly identified the issue with the chassis and our design office has already devised a solution. We will be present at next week's test in Barcelona."
The move leaves Lotus just four further days of pre-season testing to prepare for the first race in Australia on 18 March.
The problem occurred with the second chassis the team had produced for its E20 car. The first ran without problems at the first pre-season test in Jerez, Spain, two weeks ago.
BBC F1 technical analyst Gary Anderson, the former technical director of the Jordan, Stewart and Jaguar teams, said: "It must be pretty serious for them to stop after just seven laps. A front suspension or engine mount are the only things that spring to mind."
Lotus technical director James Allison said the team had changed their plans to continue running with the first chassis after running computer simulations on data gleaned in Barcelona on Tuesday.
He added: "As a result, we were able to identify an area which requires some additional work.
"It will be more productive for us to carry out these modifications to both chassis at Enstone rather than send E20-01 out to this week's test. We'll put the right measures in place and we will be able to fix the problem before next week."