Fernando Alonso: F1 drivers lack on-track respect

By Andrew Benson
Chief F1 writer
Last updated on .From the section Formula 1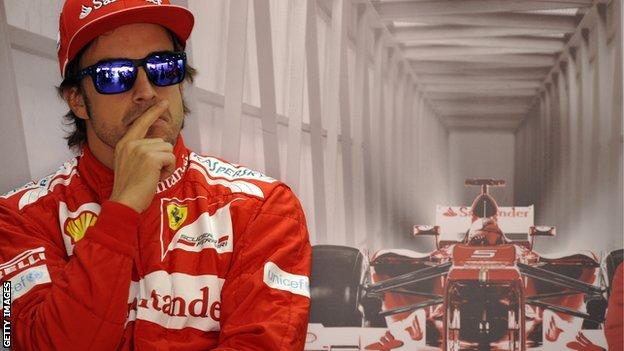 Ferrari's Fernando Alonso believes there is not enough "mutual respect" between drivers on the track.
The Spaniard was comparing the modern era with that of Gilles Villeneuve, the Ferrari legend killed 30 years ago.
Alonso said: "It's a problem that goes back a long way to the junior categories and I think the time has come to try to get it back.
"I believe there is not that mutual respect there was back then."
Alonso attended on Tuesday an event organised by Ferrari to mark the 30th anniversary of Villeneuve's death.
He drew a direct comparison with one of the Canadian's greatest races - the duel over second place with Renault's Rene Arnoux in the closing laps of the 1979 French Grand Prix.
Villeneuve and Arnoux passed and re-passed each other a number of times in the final three laps of the race, and even banged wheels and went off the track.
But Alonso, a double world champion, does not believe you would be able to race that close and hard now because there is not enough respect between many of the drivers.
He said: "Unfortunately, these days, we no longer see this sort of fight because there are more difficulties to deal with.
"The cars are now dominated by aerodynamics and those sorts of passing moves are no longer possible.
"On top of that, there was definitely more respect then than there is now between us drivers, partly because they knew that, in those cars, they were risking their lives."
His remarks come in the wake of his criticism of some controversial incidents at the last race in Bahrain.
He and McLaren's Lewis Hamilton were involved in separate but almost identical incidents with Mercedes driver Nico Rosberg, who drove over to the edge of the track in defence of his position against both rivals.
Alonso backed off and failed to pass the German, while Hamilton did not slow down and succeeded in overtaking - but only by going beyond the edge of the track, which the rules say is forbidden.
After race stewards imposed no penalties for either incident, Alonso said on his Twitter account: "I think you are going to have fun in future races! You can defend position as you want and you can overtake outside the track! Enjoy!"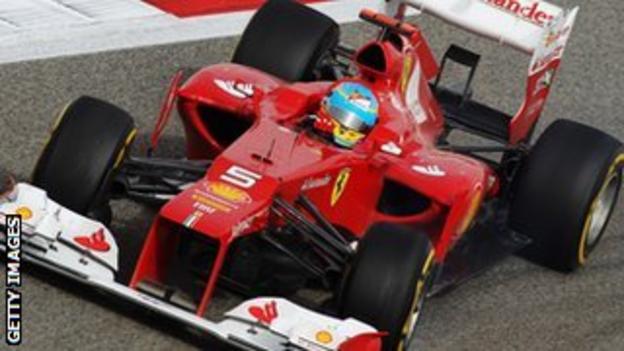 Alonso, who was writing for his blog on the Ferrari website, said he was hopeful that updates to his Ferrari car will bring improved performance after a disappointing start to the season.
The Spaniard is fifth in the world championship only 10 points behind the leader Sebastian Vettel of Red Bull.
He said: "We will be counting on making a step forward but we won't know until Saturday if we have and, if so, how big a step it is.
"We have updates on the F2012, some of which we tested in Mugello last week, and others which we will try out on Friday in free practice.
"Having limited the damage in the first four races this year, we must turn things around.
"If we are not on pole in Barcelona then it's not the end of the world. The important thing is to make progress, first this weekend, then again in Monaco and after that, in [the subsequent races in] Montreal, Valencia and Silverstone."