Adrian Sutil and Jules Bianchi set for crucial Force India test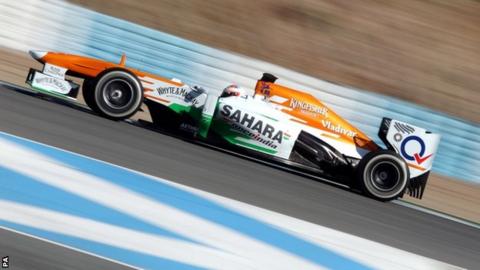 Germany's Adrian Sutil and Frenchman Jules Bianchi will both test for Force India this week in the hope of taking the remaining seat available for the forthcoming Formula 1 season.
Sutil, who was dropped by the team at the end of 2011 after being convicted of grievous bodily harm, will test the car in Barcelona on Thursday.
Bianchi's test is scheduled for Friday.
"It's not a shoot-out," said a team spokesman. "It's two drivers helping the team with this week's test."
Briton Paul Di Resta, who has been confirmed as Force India's other driver, will start the second pre-season test on Tuesday and Wednesday.