Team Lotus driver Matthew Parry's Formula 1 dream
Last updated on .From the section Formula 1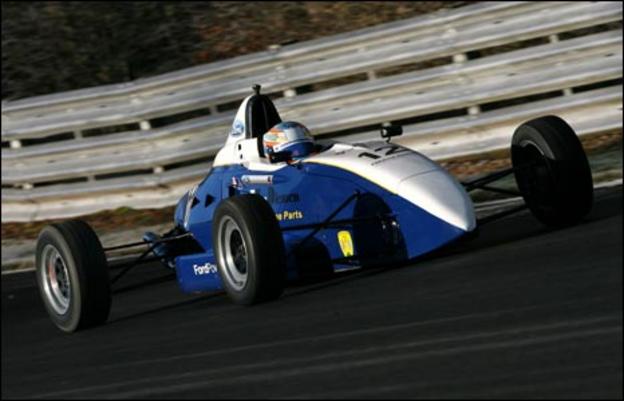 Welsh driver Matthew Parry has taken his next step to achieving his Formula 1 dream by joining the Team Lotus Driver Development Program.
The 17-year-old is set to embark on his debut season in Formula Ford as he hopes to become the first Welshman since Tom Pryce to star in Formula 1.
"The ultimate ambition is set very high - to be multi-Formula 1 world champion," Parry told BBC Sport.
"You've got to set you sights high otherwise you'll never get there.
Parry is the only British driver on a scheme set up by Team Lotus and will make his debut for the Fluid Motorsport team in the opening race of the championship this weekend.
"I'm still at the junior levels," said Parry, who wants to be the first Welshman in F1 since 1977.
"But hopefully if I can prove myself, like I'm hoping to, I can be where I want to be.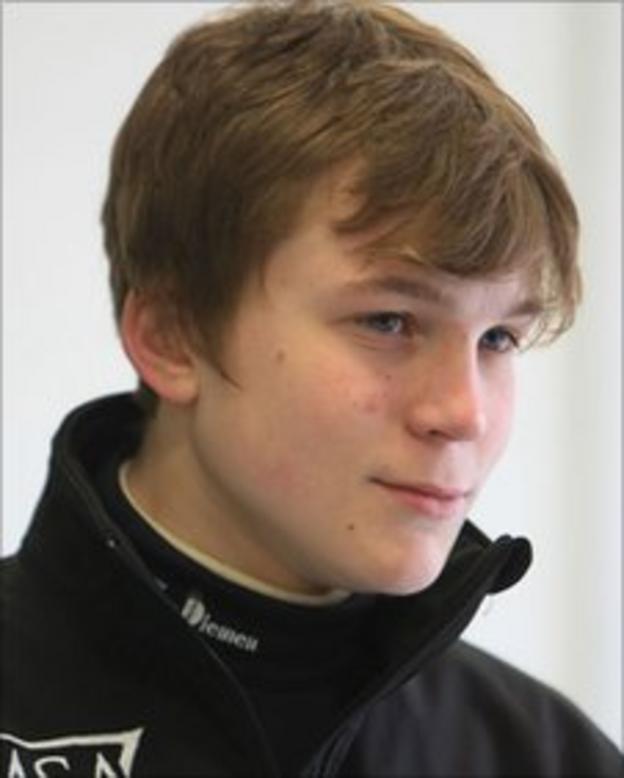 "It's a new experience for me, my first year in Formula Ford this year [and] it will be absolutely amazing once I get that opportunity especially round tracks like Spa.
"It's an amazing opportunity and hopefully I can prove myself and move further up the ladder."
The long-term deal with Team Lotus will provide both stability and opportunity for Parry and will allow him to benefit from the experience within the F1 team and its sister GP2 operation, Team AirAsia.
Parry, a multiple kart racing champion, makes his single-seater debut in the Formula Ford Championship of Great Britain.
He has signed a deal with Van Diemen works team Fluid Motorsport Development, with whom he has been test driving with since the end of last season.
"I did four years in karting and towards the end, Tim Parrott, one of the race teams put forward my name to Lotus as one of the drivers to watch," said Parry.
"I got a good result winning the British Championship and having a good performance in international events."
Parry will make his Formula Ford race debut in the season's opening triple-header at Silverstone this weekend.
And the Cardiff-born driver, who is now based in Bury St Edmonds, is looking for steady progress during the seven-month season.
"We are doing the national circuit, the shorter circuit, but it will still be my first time round at a big event and a big circuit," he said.
"I'm already buzzed up and excited for the event.
"The first couple of events you're looking just to find our way. Formula Ford is completely different, especially to what I've been driving.
"It's a long season of 24 rounds. The first round I'll be taking it steady [and] hoping for a top ten finish and build it up from there.
"Hopefully we'll be improving like we're doing in testing and improving in position.
"And then hopefully halfway, three quarters of the year we'll start winning, getting on the podium and hopefully finishing from anywhere from fifth up to first in Championship."
Parry believes that competing in Formula Ford as well as Corwen's Hywel Lloyd's participation in Formula 3 will encourage other Welsh drivers.
"Obviously there's not many Welsh drivers out there," said Parry.
"Hopefully me and Lloyd can prompt the Welsh drivers to come out there and try and put their foot into motor sport.
"In Wales there's not many circuits and you obviously have to travel quite a lot to get down to the circuits.
"It's hard for everyone and it's getting transport, getting to the place and getting noticed. I suppose that's quite hard."