Jacques Villeneuve's former boss to launch new engine
Last updated on .From the section Formula 1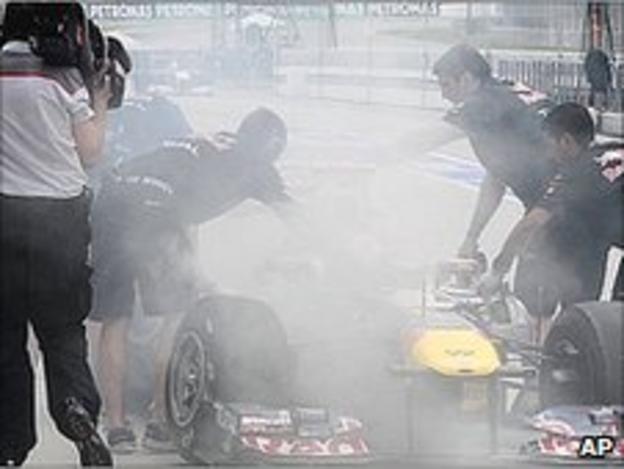 Jacques Villeneuve's former manager Craig Pollock is to launch a new efficient engine for Formula 1.
Pollock, who was BAR team principal for their first two seasons in the sport, is to head up PURE (Propulsion Universelle et Recuperation d'Energie).
F1 will change engine regulations in 2013, switching from the current 2.4-litre V8s to greener, more efficient 1.6-litre, four-cylinder turbo units.
"Apart from the manufacturers, with all teams there's potential," Pollock said.
He continued: "There are only four suppliers to date for 12 teams, and there is no guarantee there is going to be four suppliers in 2013.
"We purposely have not contacted any of the teams. We first had to get the company up and running after the engine rules changed in December last year.
"We've since put the company together and we now have all the [technology] partners in place prior to doing anything else.
"Our design and development is already way down the road and we are now ready to approach the teams.
"We're going to come in with a very cost-effective, high quality engine, and we believe there are many teams out there who will be looking for a change of supplier going forward."
At present Formula 1 has only four engine suppliers - Ferrari, Mercedes, Renault and Cosworth - with Ferrari in particular having voiced their fears over the new engine rules.
Ferrari are concerned at the potential costs as a 1.6-litre engine is not used in any form by their road car division.
Although Pollock has yet to speak to any of the current teams, and does not have a single order on his books, he is convinced he can tap into FIA president Jean Todt's plans for an environmentally-friendly F1.