Thursday's F1 gossip column
Last updated on .From the section Formula 1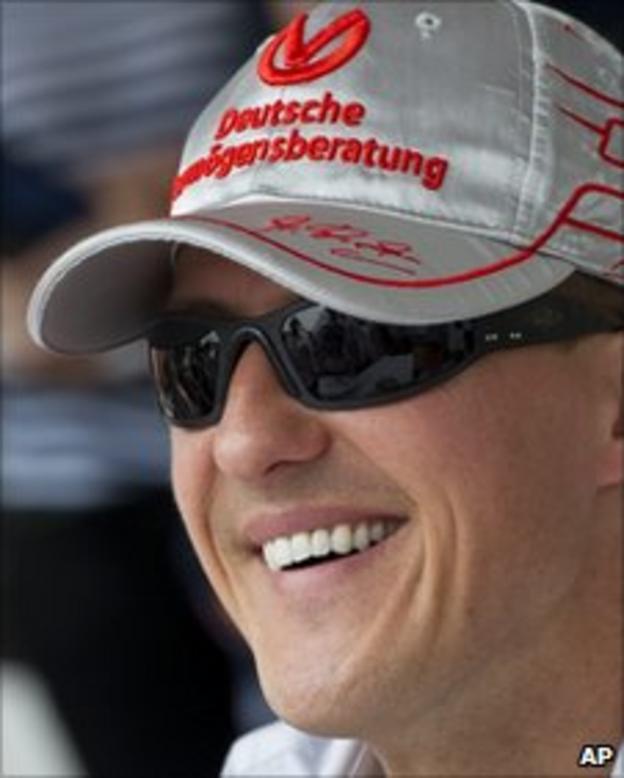 Seven-time Formula 1 champion Michael Schumacher has been voted Germany's greatest sporting figure of all time in a German newspaper poll, despite his low-key return to the sport. The Mercedes driver picked up 28% of the vote, with football legend Franz Beckenbauer in second and reigning F1 champion Sebastian Vettel in 10th.
F1 chief Bernie Ecclestone has come to Lewis Hamilton's defence following criticism of the 26-year-old's driving style in recent races. The McLaren driver has had four crashes in the last two races. "People have been wrong to rubbish Lewis," said Ecclestone. "Perhaps Lewis has made one or two questionable moves, but so have many of the others, and nobody bothers to look what's happening further down the field."
Renault boss Eric Boullier has admitted the exhaust ban for 2012 is frustrating for his team. On Saturday, FIA race director Charlie Whiting wrote to the teams detailing a change to the exhaust rules for next year which will effectively mean an end to the innovative system run by Renault during this campaign.