UK must value F1 industry - Williams chairman Adam Parr
Last updated on .From the section Formula 1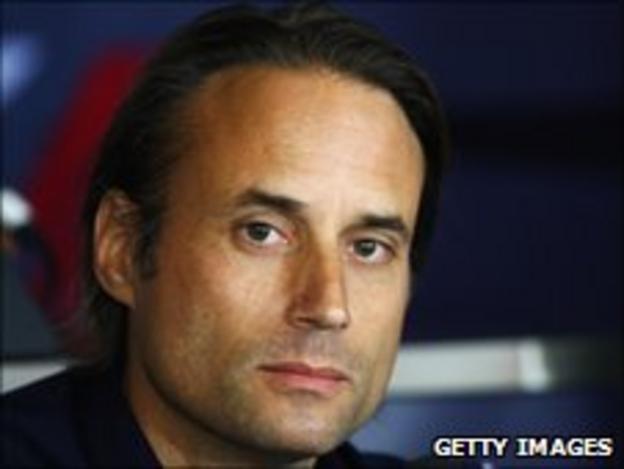 Oxfordshire-based Williams F1 chairman Adam Parr says the United Kingdom should not take the strength of motorsport engineering for granted.
Motorsport is estimated to be worth more than £500m to the county's economy and is responsible for approximately 4,000 engineering jobs.
Parr told BBC Radio Oxford's Blood, Sweat and Tyres programme: "It's essential that industry, government and the sport itself thinks very carefully about what it does.
"If you look at countries like China they start off at the low-end of the value chain with cheap labour and then build up from there.
"Already they [China] are moving into airliners and sectors they wouldn't have dreamt about 10 years ago".
Parr believes that the prized asset of the UK business cluster in central England dubbed "Motorsport Valley" is something that could be targetted by countries like China in the long-term.
"They could well be doing motorsports on a different scale in 30 years time and if we don't take actions we could lose the hi-tech industries as we have lost other industries."
Williams - who were founded in 1977 in Didcot- have strengthened their financial position after a recent floatation on the German stock exchange.
Parr took over the role of chairman in 2010 from Sir Frank Williams and feels there are still misconceptions about the reality of the Formula One industry.
"There is a high degree of ignorance amongst politicians, leading business people and the public about what we do.
"Two years ago when we had a leading sponsor, the Royal Bank of Scotland, people in the media were saying it's champagne swilling.
"But for every £1 of sponsorship we received from any UK company we spent £4.50 in the UK.
"We employ 500 people directly, over a six-year cycle we had 3,000 UK companies as suppliers, we are making a major contribution to the UK economy."
While recognising the undoubted success that motorsport engineering has become in the UK Parr is adamant that any complacency would prove damaging to the health of the industry.
"There are countries around the world that would saw off limbs to have a motorsport industry like we do.
"If we sit back and say aren't we good at something, brilliant and confident, we will get slaughtered."
Blood, Sweat and Tyres will be broadcast on BBC Oxford 95.2FM at 1200 BST on Thursday, 30 June and online via the bbc.co.uk/oxford