Team Lotus manager Graham Watson bemoans tough race
Last updated on .From the section Formula 1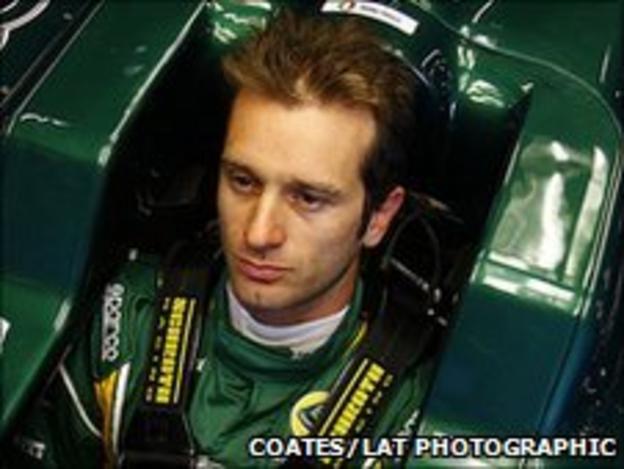 Team Lotus team manager Graham Watson has said he took little satisfaction from the British Grand Prix.
Jarno Trulli and Heikki Kovalainen retired at Sllverstone, leaving Lotus still searching for their first points.
"We really wanted to get into the pitstops, because we had quite a disappointing weekend in Valencia with that," Watson told BBC Radio Norfolk.
"That's as disappointing as anything, that we didn't get a chance to rectify where we were on pitstops."
Kovalainen, who had showed promise in qualifying to start 17th on the grid, lasted just two laps before an electrical problem affected his gear box.
And Trulli was out of the race eight laps later, pulling into the pits to prevent long-term damage to his engine.
"The oil level was definitely degrading at a very high rate," added Watson.
"The only option was to stop, as opposed to blowing the engine up, so that's what we did."
The result stalls the Hingham based outfit's ongoing aspiration of competing with F1's midfield.
"It's a shame for the team because they put in a lot of effort," added Trulli.
"This was our home grand prix. We had high expectations so it's always disappointing to end up like this."