Mark Webber column

By Mark Webber
Red Bull driver and BBC Sport columnist
Last updated on .From the section Formula 1
Although the German Grand Prix did not go my way in the end, I still really enjoyed it.
Lewis Hamilton, Fernando Alonso and myself were pushing each other right to the limit throughout the race and it was good to be involved. It is very rare to have three cars battling for the lead for that long.
Even in the last stint, when I knew I could not catch them, I still wanted it to go on longer.
There is not a driver on the grid who does not want to drive off into the distance but when you have a race like that it is really enjoyable, even if I was not super happy with the result.
We all made little mistakes at various times but we were at a different pace from everyone else. That is a good feeling.
There is a lot of mutual respect between us and you could see that when we were chatting before we went out on to the podium.
Of course it does not always end up sweet and rosy like that when you have tough race - sometimes there is a bit more friction, which is not hard to pick from our body language but that is the name of the game.
Red Bull Racing and myself were very quick, and we put up a good fight, but we were not quite strong enough.
Qualifying went very well for us and we put ourselves in a position to fight from the front but from very early in the second stint I could sense the race was slipping away from us.
I was in the lead and I put in some laps I was really happy with but I could not get the gap over 1.5 seconds. I just could not shake off Lewis and Fernando.
I knew then it was going to be very difficult to do two further stops and keep them out.
Lewis came out after his second stop just in front of me. I had a go at passing him around the outside into Turn Two but it did not come off.
If I had been a metre and a half further alongside him, it would have been much harder for him to stay ahead but if you are on the outside and not quite ahead, you deserve to get run out of road. It was fair play.
What was different about the next lap, when Fernando came out ahead of Lewis, was that Lewis had that extra half a car's length on him on the outside, so Fernando could not do to him what Lewis had done to me.
I had a grandstand view of that and obviously I was hoping they would hit each other! But, on the other hand, with Fernando you know it is always going to be hard but fair.
After that, I was fighting very hard to stay in touch but it was difficult for me to keep the lap times or squeeze more pace out of the car without hurting the tyres.
The only way we were going to be able to jump the guys was if we could still do a reasonable pace and stay out a bit longer on the soft tyres when they were trying to warm up their harder tyres at the beginning of their last stint.
We did manage to do that but that pace turned out to be too slow.
ON THE MARK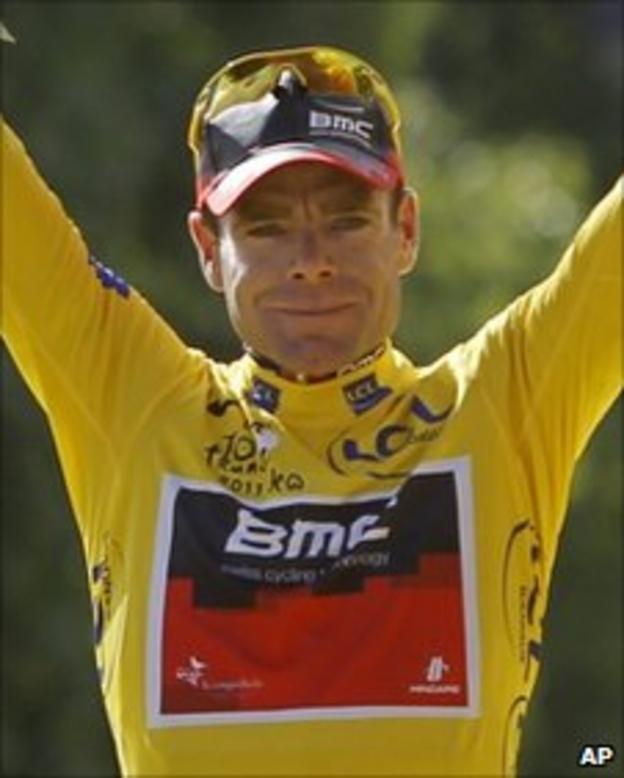 What a great weekend for Australia. Casey Stoner won the MotoGP at Laguna Seca, Will Power won the Indy Car race at Edmonton, the Wallabies beat South Africa in the opening Tri-Nations game and Cadel Evans took the big one - the
It was a great ride by Cadel. He has the true Aussie fighting spirit. He has not always had the same top quality support from his team riders that some of the other Tour winners have had and that makes his win all the more impressive.
Cycling is never short of a bit of controversy but I try to ignore most of that and focus on the man and the bike taking on the mountains, the beautiful backdrops and how phenomenal it is that they can race flat out day after day.
I am off to cycle one of the famous Tour stages, l'Alpe d'Huez, next month during the Formula 1 summer break. None other than four-times world F1 champion Alain Prost- who is no mean cyclist - will be one of my companions.
I hope I can keep up with him and keep chatting - he is unbelievably fit on a bike as it has been one of his main hobbies since he stopped racing.
It will be an enjoyable day and good to catch up with Alain as I have not seen him for a while. You will be able to read about how we got on in F1 Racing magazine later in the year.
OFF THE MARK
I have always spoken about how F1 can improve the post-race spectacle and over the past couple of years I have tried to do my bit.
I threw my helmet into the crowd when I won the Spanish Grand Prix last year and I did a few doughnuts at the end of the 2009 Abu Dhabi Grand Prix.
Last Sunday, you may have seen me give Fernando a lift back to the pits.
It did not strike me at the time but a lot of people said it turned back the clock to when Ayrton Senna hitched a ride on Nigel Mansell'scar after Nige had won the 1991 British Grand Prix.
I saw Fernando had stopped so I pulled up beside him and tapped on my side-pod to see if he wanted a lift. He gave me the thumbs up.
I was pretty keen for him to get out of his car and hop on mine quickly as I was keeping an eye on the car's temperatures. We conducted all of this in sign language but there was no miscommunication!
Once he was comfortable and had a good grip of the car, we made our way back to the pits. I heard that David Coulthard and Martin Brundle were a bit nervous on the BBC commentary that we might be breaking the rules but everyone took the gesture in the spirit it was intended.
WEBBER UNSPUN
It has been a hectic week. I came back from Germany on Sunday night and watched the MotoGP and then caught up with a bit of paperwork and e-mails on Monday.
Then it was some debriefing from Germany with the team and talking about how we are going to handle the next one and then off to Hungary on Thursday morning.
The layout of the track should be suited to our car and it is important we have a good race because the next two tracks, Spa and Monza after the summer break, are traditionally places we do not go so well.
I am looking to get another big chunk of points - the first win of the season would be nice - and hopefully take some points off Sebastian Vettel and trim his championship lead a bit more.
Mark was talking to BBC Sport's Andrew Benson. His exclusive column can be read every Thursday.