Bruno Senna replaces Nick Heidfeld at Renault, says Eddie Jordan
By Eddie Jordan
BBC F1 chief analyst
Last updated on .From the section Formula 1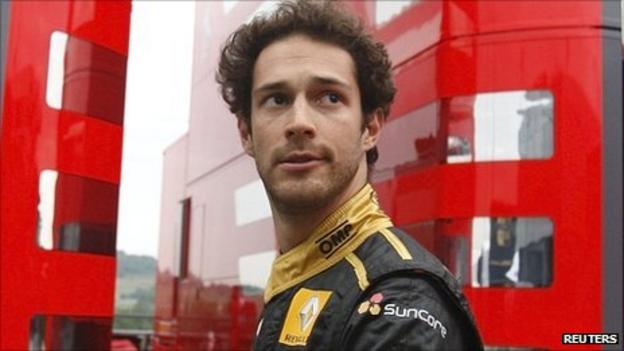 German Nick Heidfeld has been dropped by the Renault team in favour of Brazilian Bruno Senna for this weekend's Belgian Grand Prix.
Renault made a promising start to the 2011 season but their form has slipped amid rumours of funding shortages, which the team have denied.
While Heidfeld is on a salary, Senna, Renault's reserve driver, comes with several million pounds of sponsorship.
It will be Senna's first race since last season, when he drove for HRT.
The 27-year-old nephew of the late Brazilian legend Ayrton Senna is expected to race for Renault in the eight remaining races this season alongside Russian Vitaly Petrov.
Senna made his debut for HRT last season but left the team after a trying year with the struggling outfit.
He joined Renault this season in the hope that he would eventually be promoted to a race drive.
Heidfeld was drafted in by Renault before the start of the season as a replacement for the team's number one driver, Robert Kubica, who was seriously injured in a rallying crash in February.
The Pole suffered a partially severed hand and leg and arm fractures and is still recuperating and it remains unclear when - or if - he will be able to return to F1.
Kubica's doctors told Autosport magazine last week that he hoped to be fit enough to drive in an F1 simulator by the end of September.
Heidfeld, a veteran of 10 years in F1, was chosen as his substitute because of the 34-year-old's proven points scoring record.
But after a podium in the second race of the season in Malaysia, he and the team have not been able to reach the same heights again.
Nevertheless, Heidfeld has scored points in five further races, and lies eighth in the championship two points clear of Petrov, who is in his second season in F1.
Kubica finished last season eighth in the championship, scoring 136 points to Petrov's 27.