Mark Webber column

By Mark Webber
Red Bull driver and BBC Sport columnist
Last updated on .From the section Formula 1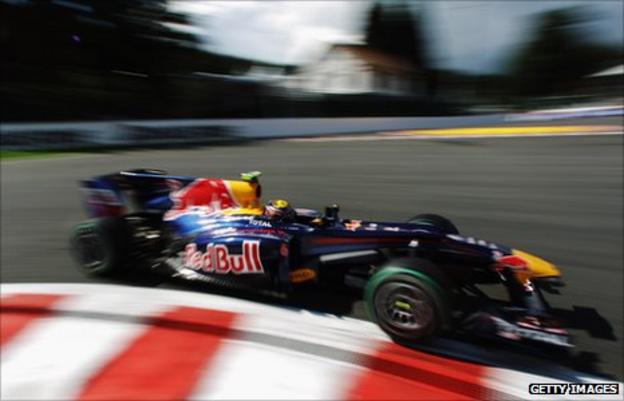 It's back to business for Formula 1 this weekend after the mid-season break and there could not be a better place to be.
It's the Belgian Grand Prix at the brilliant Spa-Francorchamps circuit and all the drivers without exception will be looking forward to getting out there.
It's one of the best circuits in the world. When you head out on to the track for the first time at Spa, you always think: "Yeah, this is what we do it for".
There are beautiful long, flowing corners, elevation changes and it's so isolated on the back of the circuit. The lap is so long, and it's just you and the car.
Eau Rouge is the most famous corner on the track and although the downforce levels of the current cars have made that less of a challenge than it was, it's still an awesome experience.
The reason it's so massively rewarding for the drivers is there is a huge plunge down into the bottom of the corner at full speed - we're in top gear approaching 200mph - and then you climb the wall on the other side and pop out of the top.
Irrespective of how comfortable it is, that's still an amazing sensation, and you need total concentration to make sure the car is positioned correctly - it's three kinks that you need to line up and get right.
You really don't want to be going off there, even with the increased safety we have these days.
Pouhon, the fast double-left about halfway around the lap, is now probably the single most challenging corner there, but Spa is more about the beauty and flow of the lap.
It's a challenge to set the cars up there, too. You see differing downforce levels and there's always the issue of the weather, with rain never too far away.
I was on pole there last year and, although I finished second to Lewis Hamilton in the race, it was one of the most rewarding drives I've had.
It was a very challenging grand prix for all of us, on slicks in the drizzle, and so on.
It's always a race to look forward to, and it's very difficult to predict how the battle between Red Bull, McLaren and Ferrari will shape up.
I'm certainly looking forward to it, and I'm sure all my rivals will be too. There is the same 25 points for a victory there as everywhere else, but winning at one of the classic tracks is always that bit more special.
I know some of you are waiting for news on my future. I stopped off in Salzburg for a meeting with Red Bull boss Dietrich Mateschitz on my way to the Hungarian Grand Prix last month and, as planned, the August break gave me a good opportunity to have a chat with team principal Christian Horner about me continuing in 2012.
ON THE MARK
You may remember I said last time that I would rather there hadn't been a mid-season break in Formula 1, but as it turns out I've enjoyed having some time off away from the telephones and everything.
I'm sure it's been the same for everyone in F1 - it's a pretty intense business and it's good to recharge the batteries.
The highlight of my break was cycling up the famous Alpe d'Huez Tour de France stage with four-time F1 world champion Alain Prost for a feature in the 22 September issue of F1 Racing magazine.
The two of us also cycled up another Col on our own before we did the main ride, and it was great to spend some time with Alain and chat on the ride as well as over dinner the night before.
The other times I've met him have been at functions and that's not the right environment to have a proper conversation, but this was different.
He is 56 now, but still in phenomenal shape - I think he's a kilo lighter than when he was racing.
It's a beautiful part of the world, great weather, and it was great to talk about bikes, about his racing days, and F1 at the moment.
I used to follow him in my teenage days and enjoyed all his great battles with Ayrton Senna.
I told him how disappointed I was that he didn't race in the 1991 Adelaide Grand Prix.
I drove over there from New South Wales with my dad, who was a massive Prost fan, but he had been fired by Ferrari after the previous race, so we didn't get to see him.
OFF THE MARK
Being away from F1 has given me a chance to watch a lot of sport, and it's been fascinating seeing the rugby union matches in the build-up to next month's World Cup.
I can't wait for it to start. New Zealand are the favourites, which is not unusual for a Rugby World Cup, and they really need it after everything that country has been through following the terrible earthquake in Christchurch in February.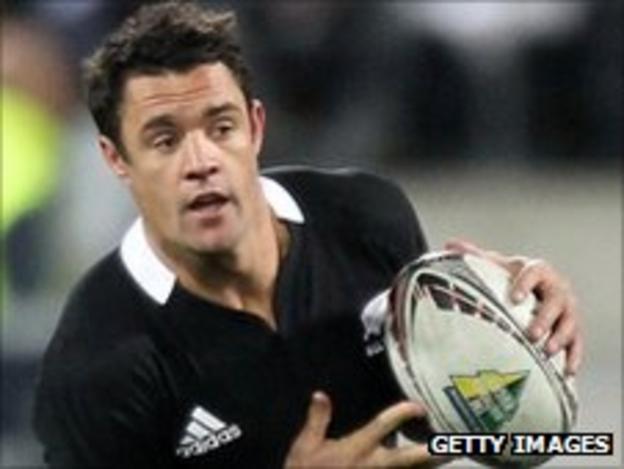 That puts even more pressure on a team that would be really feeling it anyway after missing out at the last World Cup, when they were also favourites, and with them being the home side this time.
They really need it, but unfortunately for them that doesn't put any more points on the scoreboard.
New Zealand have their noses in front in terms of form, and Australia and South Africa are right behind.
South Africa looked a bit rusty when they lost to Australia the other day, but they are the holders and they always seem to go well at the World Cups.
If Australia can get the ball to their backs, they are very dangerous with ball in hand. If they can keep the mistakes to a minimum they've got a good chance.
I was very impressed with Wales, too, when they beat England. You could tell there was a good mentality there. It was a phenomenal performance. They had virtually no possession, they just tackled their backsides off and England couldn't break them down.
It would have been very frustrating for England to be a part of that and very rewarding for Wales.
Discipline is going to be a key thing at the World Cup - give away too many penalties and it can kill your chances really quickly.
WEBBER UNSPUN
England choosing a black kit as their away strip has certainly been noticed in New Zealand and, although I'm a proud Australian, I have to say I think it's a stupid decision.
I don't know how it's come about but there's only one all-black strip in rugby union and that should be dedicated to the New Zealanders. Certain things should be sacrosanct, whatever the commercial ramifications.
Obviously England do need a change kit of some description when they play other countries with a pale strip, such as Argentina, but they have managed perfectly well until now.
There is a massive amount of tradition there, and it should be left alone and respected.
Mark Webber was talking to BBC Sport's Andrew Benson. Read his exclusive column every Thursday