McLaren boss Martin Whitmarsh cools Indian Grand Prix doubts
By Sarah Holt
BBC Sport at Monza
Last updated on .From the section Formula 1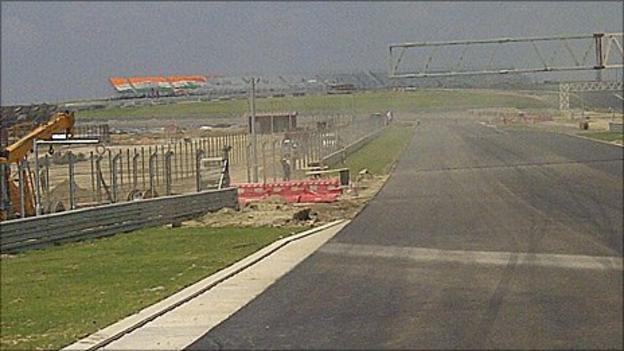 McLaren team boss Martin Whitmarsh has played down speculation the Indian Grand Prix could be boycotted because of wrangling over tax.
The 12 Formula 1 teams and drivers are concerned they will be hit with big tax bills at next month's race.
"The teams are concerned about the implications of withholding tax in India and being taxed locally," Whitmarsh told the BBC.
"But I don't believe [the race] is seriously under threat."
"I am sure this will be resolved," he added.
The sport's expansion into new territories can mean big business for both its participants and the host country but Whitmarsh says the team want guarantees that they will not fall foul of local tax legislation.
"You don't go somewhere if you're going to be penalised," added Whitmarsh, who is also the chairman of the F1 teams' association, Fota.
"This affects all the teams and the drivers that are going there and at the moment the teams are working together to resolve it.
"But we have been unable to thus far get assurances from the Indian tax authorities that this manner will be resolved in a satisfactory manner.
"There is a concern, we do need to get it resolved but I'm sure it will be resolved, so we shouldn't get too excited about it. It'll be fine."