India GP chiefs agree to pay Formula 1 team taxes
Last updated on .From the section Formula 1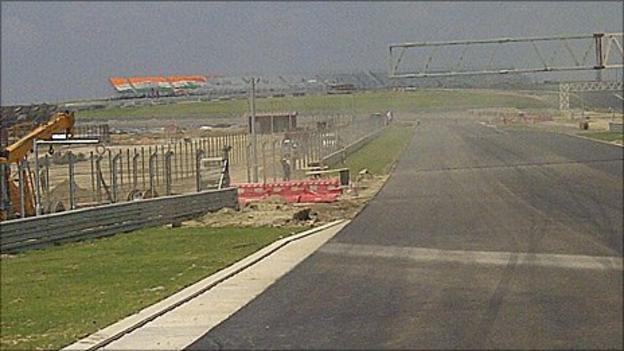 The organisers of the inaugural Indian Grand Prix have stepped in to defuse the threat of teams boycotting the race because of a wrangle over tax.
The 12 Formula 1 teams and drivers are concerned they will be hit with big tax bills at next month's race.
But Jaypee Sports International (JPSI) have now offered to pay any customs duties and taxes if required.
JPSI have estimated that the final duty payable on equipment will be eight crore rupees, which is just over £1m.
The sport's expansion into new territories can mean big business for both its participants and the host country.
But McLaren team principal and chairman of the F1 teams' association Fota had explained that the teams also wanted guarantees that they would not fall foul of local tax legislation.
"The teams are concerned about the implications of withholding tax in India and being taxed locally," Whitmarsh had explained at the Italian Grand Prix. "You don't go somewhere if you're going to be penalised."
JPSI have now offered to pay the costs of teams releasing their equipment from customs ahead of the race on 30 October.
The company said in a statement it "has full support from the government, the sports ministry and the customs department for the F1 event".