Lewis Hamilton form a blip, says McLaren technical chief
By Andrew Benson
BBC Sport
Last updated on .From the section Formula 1
Lewis Hamilton's uncertain form this season is simply a "blip" from which he will recover, according to McLaren technical director Paddy Lowe.
"Clearly he has made mistakes; all drivers make mistakes," Lowe said.
"Of course, he'll be thinking: How do I make fewer mistakes? But I think it's just a local blip."
Lowe echoed the comments of his team principal Martin Whitmarsh in Singapore in saying that McLaren do not want Hamilton to abandon his swashbuckling approach to racing.
"We want Lewis to make less mistakes, I guess, but equally we don't want to stop him driving in the way he does," said Lowe, speaking by phone in a McLaren media conference.
"I think he's the most entertaining driver - very, very fast, very good at progressing through the race even if he doesn't start from the front.
"That's allowed him to win 16 races and a world championship. We don't want to erode that spirit. That's what makes him what he is, and the driver everybody enjoys."
Hamilton's errors have partly contributed to McLaren's inability to stop Red Bull's Sebastian Vettel from running away with this year's drivers' championship.
Only McLaren driver Jenson Button still has a mathematical chance of stopping Vettel with five races to go, but the Englishman would need to win all the remaining races and Vettel not score a point.
But McLaren have also made a series of operational mistakes this season that have contributed to their struggles.
Lowe admitted the team needed to improve on that next season.
"The first thing is, we haven't delivered a car that's been quick enough generally, particularly in qualifying," Lowe said.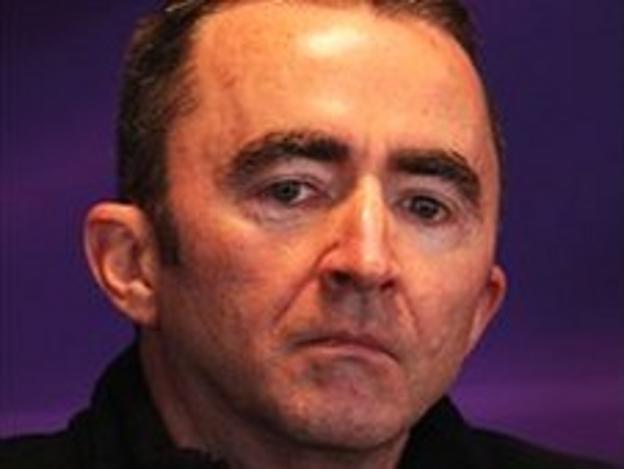 "Sebastian has done a fantastic job to get almost all the pole positions.
"That means even though we have had some of the fastest paces in the races, often faster than the Red Bulls, it's been more difficult to show that and deliver from it, because we're not starting at the front.
"But I don't think we should take away from what Red Bull, and particularly Sebastian, have achieved.
"Their reliability rate, both mechanically and operationally, and driver-wise in terms of incidents, has been extraordinary, actually.
"We've had good years, better years than this year.
"You look back to 2007, Lewis had an extraordinary run of reliability, both operational and mechanical, and unfortunately we've not matched that level since then.
"But we work hard. It's about a lot of detail, a lot of stuff that isn't all that interesting."
McLaren have recruited the former Williams technical director Sam Michael into the vacant role of sporting director in a bid to improve the way the team runs over a race weekend, and Lowe said he was optimistic that was a step in the right direction.
The team have not had a sporting director since the previous incumbent, Dave Ryan, was fired in 2009 following a controversy in which Ryan and Hamilton were found guilty of lying to race stewards about an incident during that year's Australian Grand Prix.
"I think bringing Sam Michael into the team will certainly be a great help with some of the operational aspects," said Lowe, whose job is to oversee the design and development of the car.
"It's a recognised role and one that several other teams have.
"We're bringing in Sam to deliver on better management of the performance of the cars and the drivers and the team.
"There are things we can do to improve our operational performance and I think Sam can contribute in that area."