Mark Webber column

By Mark Webber
Red Bull driver
Last updated on .From the section Formula 1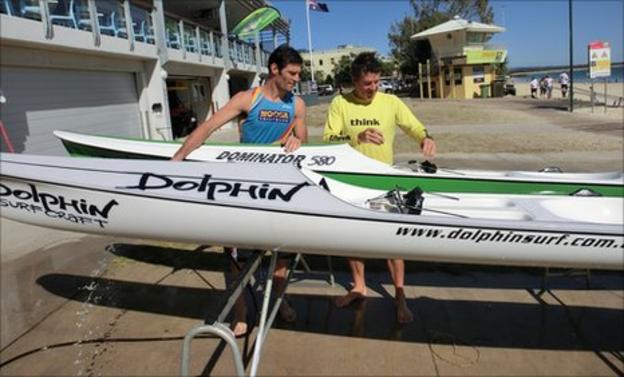 I've been on the Queensland Sunshine Coast, and it sounds like I'd have had the same sort of weather if I'd gone back to the UK, which is pretty weird.
Still, I'm on the right time zone for Japan, so that's a bonus, and I've also been on the right time for some great sport this week - more on that in a bit.
By the time you read this, Formula 1 will be at Suzuka - and it's a race all the drivers will be licking their chops about.
The track is phenomenal, which is a good job; there's not much else to do in that part of Japan!
It's a proper old-school track that has remained pretty much untouched. Even though safety has been improved, it has kept a lot of its old features.
Right from the beginning of the lap, you know it's somewhere special.
Turn One is a fast right-hander. Then, after the second corner, you're into a sequence of corners known as the Esses, which is pretty impressive.
It's quick at the start and each subsequent corner is a bit slower. You're climbing all the way through, before dropping down and then quickly climbing through a corner called Dunlop - Turn Seven - which is very satisfying; blind and really, really quick.
By the time you've got through all that, it feels like you've done the equivalent of about eight laps of Bahrain before you've even done one sector of Suzuka.
You've got to get Dunlop right because as soon as you're out of it you're into a tricky couple of right-handers called Degner One and Two.
You see a lot of people going off there - in recent years Juan Pablo Montoya, myself, Lewis Hamilton, and that's just the guys I can think of.
You've got to be really accurate, because the kerbs are particularly challenging. Get it wrong there, and you go from being in control to a passenger in a split second.
After a tricky little braking area through a right-hand kink into the hairpin, the track really starts to flow.
On the way to the tricky double-apex left-hander called Spoon, there's a long, looping right-hander.
It is easily flat out in an F1 car and every time I go through there I always think of Mick Doohan, the great Australian 500cc bike racer.
Suzuka is a tough venue in the wet - there are lots of rivers because of the undulations. I remember watching videos of Doohan coming through there on his way to winning a race in the rain, hanging on despite the aquaplaning.
Irrespective of the conditions, I always think how easy I've got it in comparison to him!
After Spoon, we climb the hill to the famous 130R, one of the fastest corners anywhere on the F1 calendar.
Although it has been opened up a little to improve safety and the cars have got better, it's still a spectacular corner and certainly isn't easy.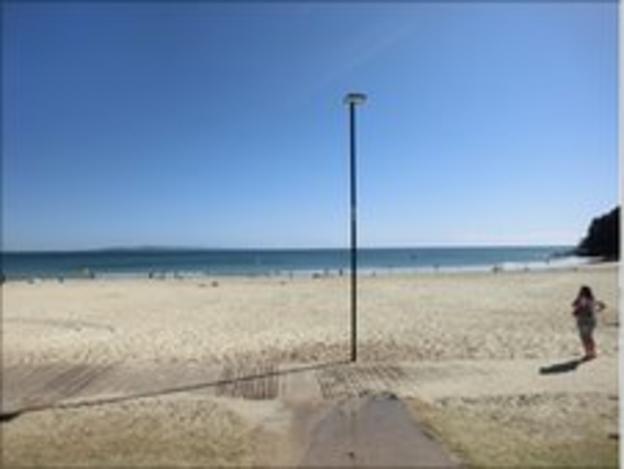 People can go off there, as Jaime Alguersuari did in the Toro Rosso a couple of years ago and Lucas di Grassi did on the warm-up lap last year.
Then, after the chicane, the last corner appears to be nothing more than an easy sweep on to the pit straight. But it can easily catch you out if you let your concentration slip.
Montoya crashed there in 2005, I went off at it a year later and Timo Glock brought qualifying to a halt with a big shunt there in 2009.
It's an area you're tempted to use to adjust something on the steering wheel. But it's a bit blind, it drops away and it's best to let the car breathe and run around the outside there. Problem is, if you drop a wheel off, you can't get it back.
That's the thing about Suzuka - there's absolutely no margin for error. Even apparently innocuous corners can catch you out. It's what F1 should be about.
ON THE MARK
The Rugby World Cup is boiling up nicely over in New Zealand, and it's strange how it has worked out.
One side of the draw from the quarter-finals to the final is entirely made up of southern hemisphere sides and the other is wholly northern hemisphere. That guarantees a European versus southern hemisphere final.
It has happened because Ireland beat Australia in the group stages, which they deserved to on the day.
Without that, Ireland would have had South Africa in the quarter-finals, but instead we've got them. That's going to be a big, big match. I'm going to have to try to find a way to watch while I'm in Suzuka this weekend, which I imagine might be a bit tricky.
If Australia get through that, it will probably be New Zealand for us in the semis, as long as they can get past Argentina in their quarter-final now they have lost their fly-half Dan Carter.
You've got to feel for Carter. He's not won a World Cup - and this one's at home. He must be pretty low at the moment.
He is one of the best players in the world, a points-scoring machine. He's so pivotal for the All Blacks.
There's an interesting dichotomy for their rivals, too. When you play those sides, you want to make sure they're at full strength, because it's all about testing yourself against the best. But at the same time, you can only beat what's in front of you, and that's the side they're fielding.
Despite the setback, it would be foolish to underestimate the All Blacks. They are a strong side, with a lot of good players besides Carter.
OFF THE MARK
With the Rugby World Cup, the finals of the National Rugby League and Aussie Rules competitions, the situation surrounding Manchester City striker Carlos Tevez has not made too much impact in Australia, but I know it's been big news in Europe.
It will be interesting to see if we ever get to the bottom of what happened in Munich, where he allegedly refused to come on as a substitute.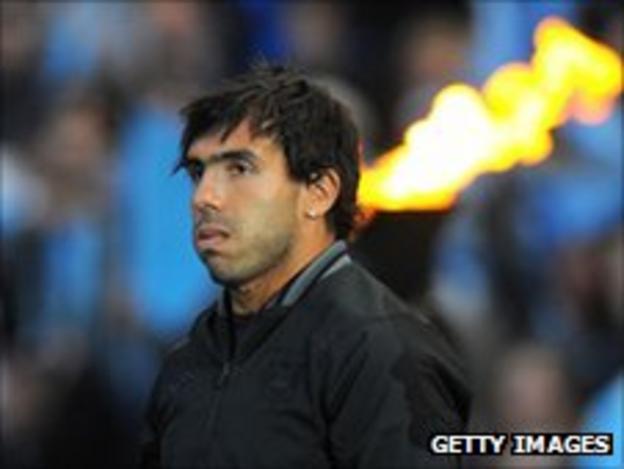 The thing is, the Tevez-Manchester City situation has been going on so long in terms of him not wanting to be there.
Clearly he wasn't happy at not being in the team from the kick-off. Was he not starting the match because he was slightly injured, or was it because it was a message from the manager? Then when he got asked to play, he apparently refused.
That is going to be a difficult one for them to recover. But Roberto Mancini gives the impression of having it under control, so let's see what happens.
WEBBER UNSPUN
As part of my training last week, I went for a surf ski - or racing ski as they call them in Australia - with the Aussie surf life-saving gun Darren Mercer.
They are open-deck boats and cool to paddle in. It was fun, although we couldn't go out too far.
I've still got a bit to learn in the open water when the swell and wind change. I couldn't have a better teacher than Darren, though, and I've really enjoyed the challenge so far.
I've been in Australia since the Singapore Grand Prix and it's been a good few days enjoying everything the ocean and the national parks have to offer and preparing for this weekend's race in Japan.