Team Lotus will keep 'soul' in Norfolk
Last updated on .From the section Formula 1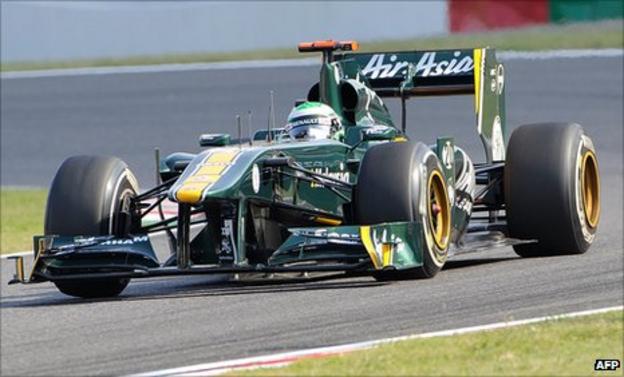 Team Lotus say they will always retain a presence in Norfolk, regardless of their future plans.
The Malyasian-British team are to move from Hingham in Norfolk to a new base in Leafield, Oxfordshire at the end of October, BBC Sport understands.
"Whatever decisions are taken, we will always keep the soul of the team in Norfolk," Lotus spokesperson Tom Webb told BBC Radio Norfolk.
"At the moment we're not able to say for sure where we will or won't be."
Team Lotus's new base will be the former Arrows and Super Aguri factory, although the team will not yet officially confirm that.
But the current Hingham site will be kept on in a capacity that has not yet been revealed.
Webber added: "But what we can say definitely is we will always have a base in Hingham. Whatever happens Hingham is where our team started.
"And it's incredibly important to us we keep roots in Hingham and Norfolk."
A significant part of the team's proposals included the construction a new wind tunnel, and it was initially suggested this could be built at the current base.
"The plans for the wind tunnel are integral to our development as a team," Webb explained.
"When we've made that decision about where we can house the whole operation we will be making an announcement.
"It may be we build a wind tunnel in Hingham, but we don't yet know.
"We have a much smaller budget than most of the teams in front of us, and one of the teams behind us, and the original announcement was made when we were under the impression there would be a cost cap in Formula One."