McLaren boss Martin Whitmarsh concerned by F1 schedule
Last updated on .From the section Formula 1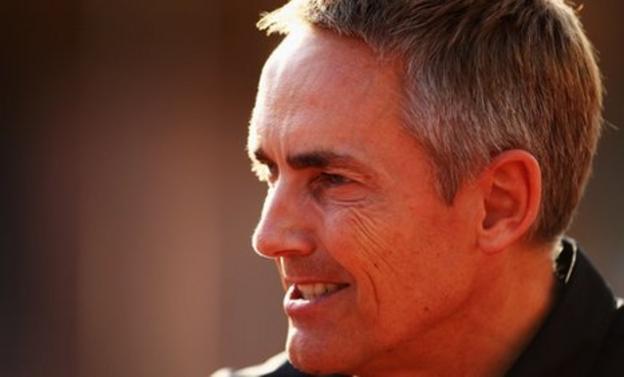 McLaren boss Martin Whitmarsh claims Formula 1 constructors are close to having to use alternate crews due to their heavy schedule.
Whitmarsh believes that any more would put an intolerable strain on crews and drivers.
He said: "Twenty races and a lot of fly-aways is pretty hard on the team, and we're at the tipping point. We shouldn't have any more than 20."
Doubts remain about next year's races in Bahrain, Korea and the new event in the United States.
But if those three races are confirmed, Whitmarsh feels F1 teams will be at full capacity, unless they adopt a crew rotation system that is employed in NASCAR.
Whitmarsh, who also serves as chairman of the Formula One Teams' Association, believes that the crammed schedule is all about money.
He is confident that McLaren can deal with their 2012 programme but maintains that no more races can be added to the calendar with teams' current structures.
Whitmarsh added: "We're getting close to the point where you do need to alternate crews, like in NASCAR.
"Obviously, the world championship is important, but every grand prix as a stand-alone event is very special.
"I know there is always the chase of money, but 20 is a lot and we're right on the limit of what we should be.
"I think we can cope with it (next year) but it is very hard because by the time the team strips down and returns after Brazil [the final race of this season, on 27 Novmber], then it will be December.
"In January those same guys will be building the car, and then in February testing it, and then they're into a flog around the world.
"It's an incredibly difficult, challenging job for the mechanics, technicians and engineers."
Jenson Button, the 2009 world champion, insists drivers can cope with the heavy racing schedule.
But he has acknowledged that even the present race-list is tough on crews.
He said: "As drivers we love racing, and for us, that's what we're here for.
"For us, the amount of races doesn't matter, but you have to think about the guys who work non-stop, the mechanics and the engineers.
"It is a massive difference with regard to the hours they have to do over a race weekend, and it's those guys that are definitely on the limit, not us."