Mark Webber column

By Mark Webber
Red Bull driver
Last updated on .From the section Formula 1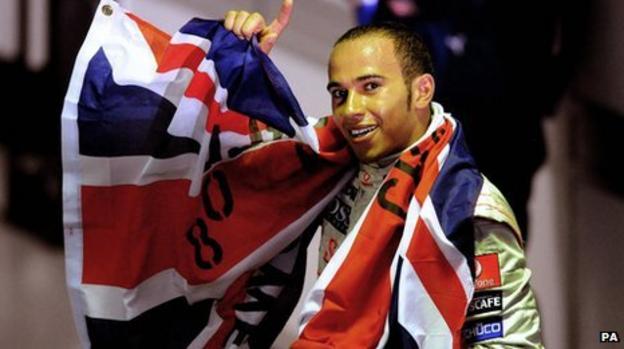 The Brazilian Grand Prix is a great race with which to end the season this weekend.
It is one of the best grands prix of the year in terms of atmosphere. The Brazilians are extremely passionate about Formula 1, and the country has a phenomenal history with great drivers such as Emerson Fittipaldi, Nelson Piquet and Ayrton Senna, who have all competed at Interlagos, the track where the race is held.
As anyone who has seen the film Senna will know, the success of their drivers - particularly Senna himself - has given the Brazilians a lot of national self-belief, and that is reflected in their grand prix.
The track is packed, queues to get in stretch hundreds of metres down the road and the spectators come from a huge array of backgrounds.
The Interlagos circuit is set up perfectly for them to see the race and to provide a unique atmosphere.
It is laid out in a natural amphitheatre, so from the pit-straight grandstands you can see virtually the whole circuit. The spectators can get right up to the edge of the circuit and the track is right in the middle of the city of Sao Paulo.
Interlagos has produced some sensational races - quite often, but not always, because of the unpredictable weather.
There have been titles decided there in dramatic style - such as Lewis Hamilton's in 2008 - some great drives from Senna, and some huge crashes, including the ones that Fernando Alonso and I had in 2003.
It's a track you can really race on, too.
The slipstream works very well there up the hill from the last corner to the pit straight. That's because there are a couple of kinks, which is something that has been overlooked when it comes to promoting overtaking through circuit design.
It's the same at Spa in Belgium with the run through Blanchimont to the Bus Stop chicane, and up the hill after Eau Rouge. And in Turkey on the back straight.
As you go through a kink, the slipstream becomes more powerful. The car seems to give off a slightly different wake and that opens up your options when it comes to overtaking in Turn One.
That is generally where the overtaking tends to happen; it's pretty tough to do it at other sections of the lap.
We all enjoy going there, even though Brazil has its challenges as a society.
I got a bit of an insight into that when I visited a youth boxing club years ago. It was great seeing the guys there. They couldn't train unless they had done their homework properly, and the sparring was their reward.
I may go back to visit it again this year.
BARRICHELLO
One of the great heroes of Brazilian motorsport is Rubens Barrichello. He holds the record for competing in more grands prix than any driver in history, and he has done so much for our sport on and off the track.
Rubens is always willing to stop and give a signature or a photo to fans. He has that family feeling about him, although he still has plenty of mongrel in him in the car.
He has had an amazing career. He started in 1993 with Jordan, and he was the first guy to have a bad crash on the terrible Imola weekend in 1994 - Senna went to visit him in the medical centre only two days before he himself was killed.
Rubens went though a lot at Ferrari as Michael Schumacher's team-mate for six years and has seen so many rule changes, while amassing a wealth of experience.
It takes a special guy to be able to compete at that level for that length of time. To have a career of that duration is impressive in anyone's book. He's nearly always got a smile on his face, too, which is great.
Unfortunately, he is in a bit of a bizarre situation heading into this weekend, in that it could be his last race in F1 but no-one actually knows whether it will be.
He says he's not treating it as a farewell. I'm hoping he's right because he's so well-liked that, if it is going to be his swansong, the fans - as well as all his competitors and friends - will want to be able to give him the great send-off he deserves.
RUGBY LEAGUE
Rugby league has always been pretty close to my heart - it was a sport I played when I was at school before I got into motorsport - so I enjoyed watching the final of the Four Nations between Australia and England on Saturday.
There was a pretty big build-up to the match.
The English had played well to get there - beating New Zealand on the way - but their record at Elland Road is pretty poor against Australia. The Aussies were on a good run, but we needed to win the title back after losing it to New Zealand last year.
The English were extremely fired up and motivated, and the first half was very tight.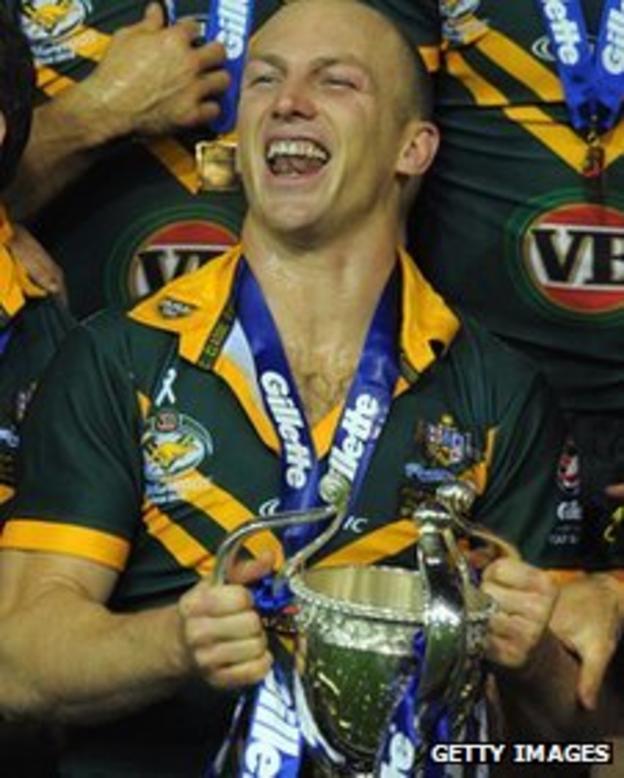 England were under a lot of pressure, and they tackled brilliantly to keep the scores close at half-time, but that did not reflect the possession.
It was still anyone's ball game with about 20 minutes to go, but in the end the Aussies' pressure told and the English ran out of steam.
It was good to see the career of the Aussie rugby league legend Darren Lockyer end on a high - although it wasn't quite a fairytale finale.
Lockyer scored the last try with a minute to go, and then they gave him the ball to kick the conversion, which he doesn't normally do.
He said "no" originally but they were like, "you've got to do it". It was right in front of the posts and he missed.
It was probably his worst-ever attempt, just to show he's human after all. I think his mind was not on it. He knew he didn't need to be doing it and the result reflected that.
But he did a lap of honour and the British fans were awesome to him, too. He deserved that.
FOOTBALL
The big subject in the Premier League is the future of Andre Villas-Boas as Chelsea manager following their defeat by Liverpool on Sunday.
The Portuguese had a great record as Porto boss - but it's a tough challenge for him at Stamford Bridge. He knows that and he's up for it.
People make quick assumptions and suddenly a manager is under the pump, but you can't jump to conclusions that quickly.
The first thing Chelsea need is stability - they have been through a lot of different managers in recent years. That breeds a bit of indecision and eventually that will come and grab you.
With the controversy surrounding John Terry, it would have been a tough time for any new manager coming in.
But Villas-Boas is a class act. He is fair and open, and he always tries to walk a mile in everyone's shoes before he makes comments. He's a quality guy. I think he's going to have a great career.
Mark Webber was talking to Andrew Benson.