Red Bull's Mark Webber ends tough year on a high

By Martin Brundle
BBC F1 commentator
Last updated on .From the section Formula 1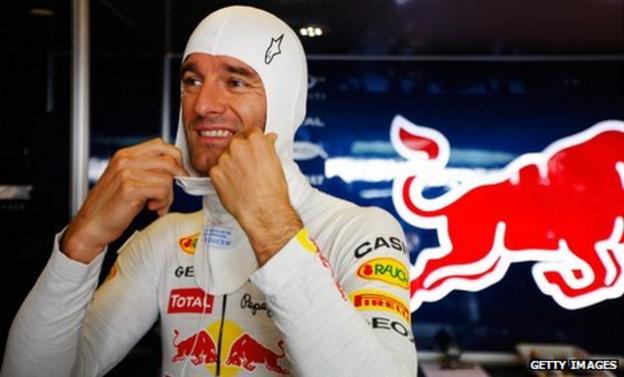 The Brazilian Grand Prix was Mark Webber's seventh Formula 1 win and the first time he has won at the same venue twice.
Team-mate Sebastian Vettel of course had to carry and manage a problem from as early as lap five when his car began to leak gearbox oil.
The team were sure he wouldn't finish the race, and as Webber reeled off three consecutive fastest race laps in his final three tours, it was almost as if to underline that he was on race-winning form anyway.
Vettel had yet another cracking start and pulled out more than two seconds in the first two laps, although he was reporting right rear blistering before too long. He appeared to have the race under control and Red Bull were back to their totally dominant ways.
All the informed people in the paddock were reporting a strong possibility of rain and a two-stop race strategy if it remained dry. Both turned out to be incorrect.
Webber has struggled to get on top of the Pirelli tyres this year but it was interesting to hear him say just before stepping on the podium that his third set of tyres felt great, suggesting that he was surprised to have been called into the pits. His fourth and final set was obviously in great shape at the flag.
Initially Fernando Alonso appeared to have the legs on both McLarens until they all switched to the slower medium compound tyre later in the race, and then Ferrari were less competitive.
Alonso first overtook Button when he was forced to defend heavily into Turn Four and was then slow through Turn Five before encountering debris on track, and this allowed the Spaniard to sweep around the outside of Turn Six with an audacious move.
On TV it looked a little timid from Jenson and he was keen to explain about the debris on the BBC red button show.
He had already more than redeemed himself, though, before the end of the race.
Opting for two sets of his more favoured medium compound tyre he relentlessly pursued Alonso and passed him beautifully with a move assisted by the DRS overtaking device down the back straight into Turn Four.
The final podium place would be his and well deserved it was to cement second in the championship.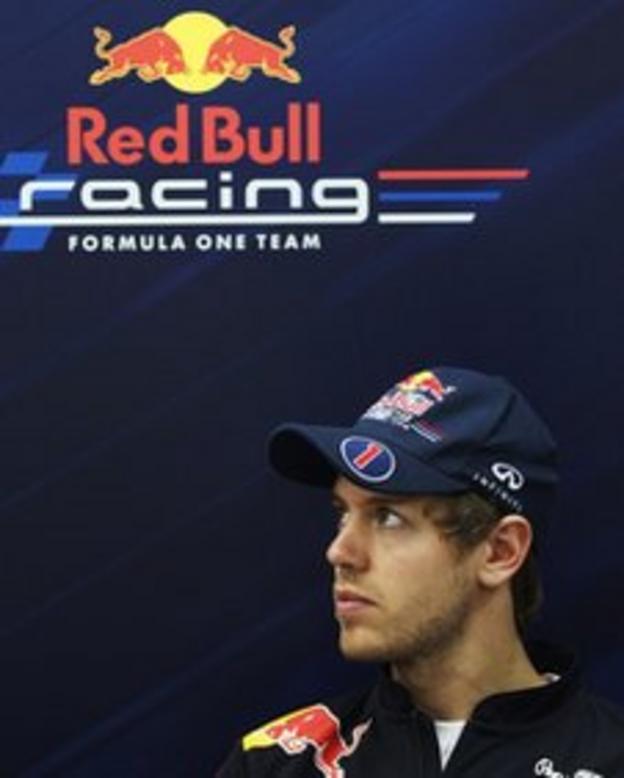 Lewis Hamilton had a relatively quiet weekend in both qualifying and the race compared to his sizzling performance two weeks prior in Abu Dhabi.
He had clearly had lots of PR and personal appointments in the USA prior to the event and he was telling the media how excited he was to have met up with his former girlfriend Nicole Scherzinger again. But maybe it was just that he didn't find the sweet spot on car set-up.
The local heroes Felipe Massa, Rubens Barrichello and Bruno Senna didn't have much home luck.
Massa had a puncture in one of his qualifying tyres and so was forced into a less optimal two-stop strategy to eventually finish fifth.
Barrichello had a very poor start from which he never really recovered.
In a situation I found slightly surreal, we had Senna and Michael Schumacher fighting hard for position.
Schumacher had a much better run up the hill and swept down the outside of Senna who then tagged the left rear wheel of the Mercedes. Did Senna go a little deep, or did Schumacher squeeze him and turn in earlier?
The stewards decided Senna was at fault and gave him a drive-through penalty, which many including myself thought was a touch harsh in standard wheel-to-wheel combat.
Schumacher had to coast nearly a lap with a flapping tyre carcass and would not feature any further in the top 10.
Other notable achievements were Team Lotus securing their critical second top 10 constructors' championship finish which puts them in a much better queue when Bernie Ecclestone is handing out monetary rewards next year.
Also Adrian Sutil claimed ninth in the championship with a very competitive sixth place in the race, which should help him secure a drive for 2012.
Mark Webber leapfrogged Alonso for third in the drivers' title chase too.
One of the most amazing statistics for me, which sums up the season in many ways, is that Vettel alone scored more points than Ferrari.
A long hard year has come to a close. Most in the paddock are exhausted after 19 races, and secretly hoping it does not become 20 events next year.
Despite the dominance of one man and his team, we have seen record numbers of overtakes and the usual roller-coaster of fortunes and emotions.
I thoroughly enjoyed the season, roll on 2012. Mark Webber's victory in the Brazilian Grand Prix was a fine drive, reminiscent of some of his utterly dominant victories in the past.