Mark Webber column

By Mark Webber
Red Bull driver
Last updated on .From the section Formula 1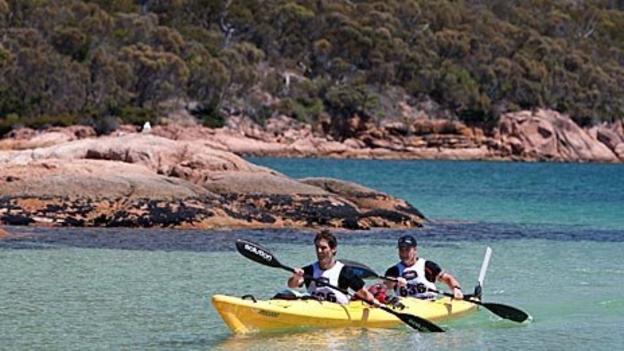 I have been busy in Australia this week working on my Tasmania Challenge adventure race.
It takes place over a course of about 350 kilometres (220 miles) in some of the most rugged and beautiful parts of the island.
We've revived the event after a three-year break - some of you may remember that the last time it was held I had a bad accident riding a mountain bike and broke my leg.
That caused me a bit of trouble getting ready for the 2009 F1 season, but that's not the reason the race hasn't taken place since 2008, nor is it why I haven't taken part in the whole challenge this year.
One of the problems has been that the F1 season has been finishing later and later in the past few years.
When we launched the Challenge back in 2003, as just a trek through the bush with a few mates, the F1 season finished in October.
But since then the season has drifted deeper and deeper into the winter and this year it didn't finish until the last weekend in November. So it has been harder to find a window in which to hold the Challenge.
The government in Tasmania and I were keen to get it up and running again, however, and we sorted out a new three-year deal.
But with the longer season and other F1-related commitments - such as the official FIA prize giving on Friday in Delhi - this week was the only time we could squeeze it in.
The main event itself is a five-day race, in which 25 teams of two elite athletes compete. There is also a shorter three-day event for people who might not have time to do the full five days. That one is mainly made up of corporate guys, executives and so on.
About 80 people in all take part. We can't really have any more than that because it is a very remote course, with a lot of different disciplines - trail running, kayaking, mountain biking, abseiling, and a couple of mystery events thrown in for good measure. Logistically there is only so much we can take on.
We have more than 60 volunteers who help out on the course to ensure safety, including some great medical cover - as I can vouch for first hand.
Getting them to help is made easier by the fact that we are doing it for charity. We put the sponsorship and commercial commitments we have into running the event and we give the teams' entry fees to good causes.
I've raised more than a million Australian dollars (£655,000) since the event started. This year, as usual, we are supporting a charity that is dedicated to helping the recovery of the Tasmanian Devil, an iconic native mammal.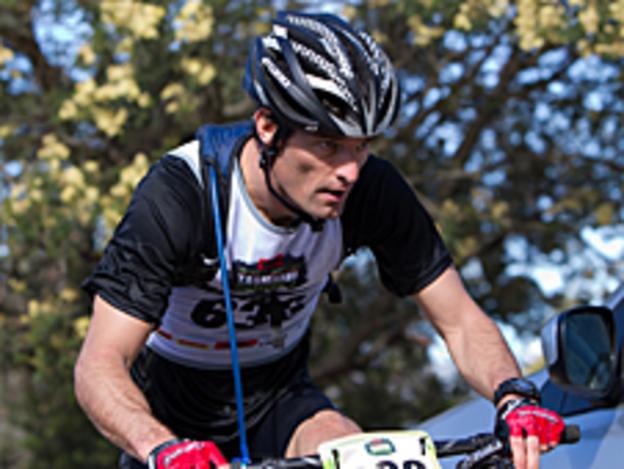 I'm an animal lover, and it's important to me that experts can research ways of stopping the decline in its population and try to get a captive breeding programme going so they can release some animals back into the wild.
The other beneficiary this year is a youth charity aimed at helping kids from troubled backgrounds fulfil their potential. They work on the Australian mainland as well as in Tasmania.
I could only take part in the first day of the Challenge this year - even so, that is a solid six or seven hours out on the course. I teamed up with an absolute legend in terms of endurance athletes, Guy Andrews. He was dragging me around on my face for most of the day. It's well out of my comfort zone.
F1 drivers are very fit indeed. I try to throw a bit of variety into my training to keep it interesting and enjoyable and I do a fair bit of some of the stuff that the Challenge involves. But it's all aimed at being as prepared as I can be for driving an F1 car.
I'd love to be better at some of the sports that the Challenge involves, but that's just the way it is.
The Challenge, for me, is just a nice bonus, a chance to get out there in the great outdoors with some quality people, who have the same passion as me for that sort of stuff.
ON THE MARK
While I was in Tasmania, I made sure I went back to see the helicopter medical rescue team that got me out of the bush when I had my accident three years ago. I took a photo of the chopper as a souvenir.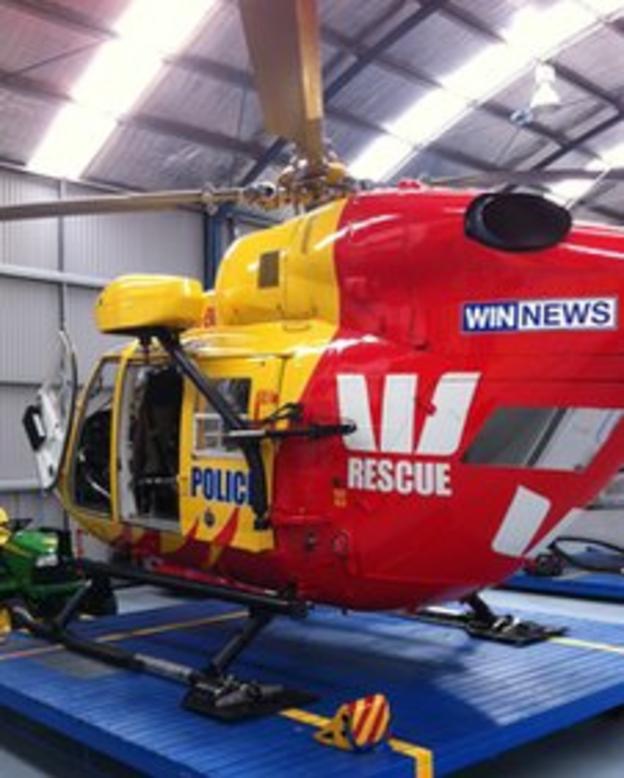 There are a lot of good things out there in society these days, but every time I see or hear an air ambulance I always think about how special those guys are and how good it is that we have public funding for them, or money from elsewhere.
They are worth every single cent. They are incredibly highly skilled at getting somewhere fast and flying helicopters in tricky areas and difficult conditions.
Mine was a pretty straightforward injury, but the amount of time those guys save in terms of saving people's lives is brilliant. It's very reassuring to know they can support you in the way they do.
OFF THE MARK
I caught a bit of the rugby between Wales and Australia at the weekend. Australia didn't have the best World Cup, but to beat Wales at home is no mean feat. They can roll over virtually anyone there.
There were a couple of key performances for the Aussies - centre Berrick Barnes and fly-half James O'Connor played very well for us.
The players are always going to be a sniff more relaxed in a 'friendly' than in a Test match or the World Cup. But it's always nice to be able to go over there and pick up a win.
It was an emotionally charged occasion given the two weeks Welsh sport has had since the death of Gary Speed, the Wales football manager, and I saw one of the Welsh players really struggling during the minute's silence they held for him.
All elite sportsmen pride themselves on being professional, but the emotions are never far from the surface for any of us.
Sportsmen are human beings and you often see that coming to the surface at key moments, whether it's that kind of situation or something else.
It's good to see that people can show the public how they're really feeling at times like that.
WEBBER UNSPUN
I'm flying back from Tasmania - via Delhi - for a Red Bull celebration on the streets of the F1 team's home town of Milton Keynes this Saturday.
It will be the first time my team-mate Sebastian Vettel and I will have driven together at a show-car run this year. David Coulthard will also be taking part in a Nascar stock car, and stunt rider Chris Pfeiffer - who is really something to see - is involved, too.
We're expecting a big crowd. It might not be the easiest day to get around the town, but it should be a really special day - not just for the fans, but also for the Red Bull team.
I know a lot of people at the team are very proud that we are going to drive the cars under the noses of a lot of the people who work at the factory.
Mark Webber was talking to BBC Sport's Andrew Benson. Read his exclusive column every Thursday.