Kimi Raikkonen hurts hand in snowmobile crash
Last updated on .From the section Formula 1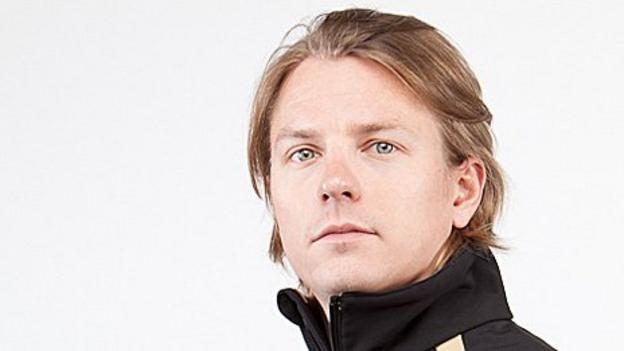 Former world champion Kimi Raikkonen has injured his hand in a crash in a snowmobile race but his Lotus team say the Finn is not seriously hurt.
The 32-year-old is returning to Formula 1 with Lotus in 2012 after two years in the world rally championship.
The team, who raced as Renault in 2011, said on Twitter: "Kimi is absolutely fine. There's nothing to worry about, he only has a sore wrist.
"He might have it checked again on Monday, but that's all."
Raikkonen's return to F1 with Lotus was announced less than two weeks ago, and team boss Eric Boullier has said that signing the 2007 world champion should be taken as a mark of their ambition.
Boullier said the team's aim was to win the world championship "within the next two or three years".
Raikkonen, who will be partnered by Swiss novice Romain Grosjean, is effectively a replacement for Robert Kubica, the team's former lead driver, who missed the entire 2011 season after being badly injured in a rallying accident in February.
The team were heavily criticised for allowing Kubica to race in a different form of motorsport close to the beginning of the season.
Kubica suffered a partially severed right hand and serious arm and leg fractures.
It is still not known when - or if - the 27-year-old Pole will be fit enough to return to F1.
But if he does, it looks increasingly unlikely to be with his former team.
They have been trying to set up talks with him to discuss his comeback, and will let him use their facilities - including their simulator and old F1 cars - if he makes a long-term commitment to them.
But on Friday, Boullier said Lotus Renault's relationship with Kubica was at "point zero".