Mark Webber column

By Mark Webber
Red Bull driver
Last updated on .From the section Formula 1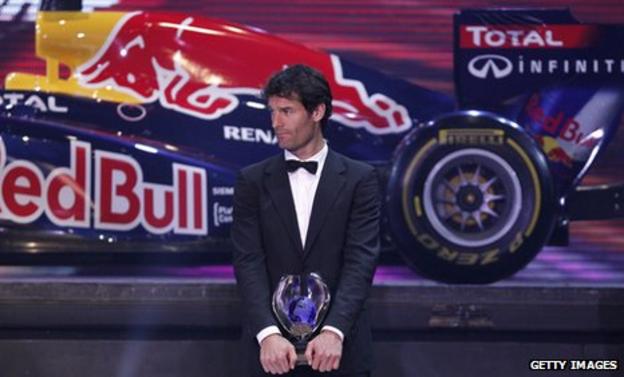 It has been an incredibly long and busy Formula 1 season, so it seems appropriate that the last few days before my end-of-season break have been flat out and involved an enormous amount of travelling.
It went really well, although I was not able to take part in the whole event, as I would normally do. I managed to compete on the first day, a good six or seven hours out on the course in gorgeous weather.
There was some orienteering to start with, mixed in with a two-mile run, to break the field up before we did a six-mile ocean paddle in a kayak.
Then there was a quite technical and tough 25-mile mountain-bike ride, followed by an optional abseil, which I didn't do because it was a bit sketchy up at the top of the cliff and I didn't want to take any risks. I rejoined the race for another paddle and a bit of a run at the end.
I really enjoyed it, although I was a little bit under-cooked. I think all the travel at the end of a long F1 season had caught up with me. But I managed to stay within 25 minutes of the leaders, which I was pretty happy with.
A couple of local guys - Mark Padgett and Mark Hinder - won the event, which was great to see. They have been taking part for years now.
BLACK-TIE BLUES
I had to go to India for the official end-of-season FIA prize-giving ceremony in Delhi last week.
I'm not a big fan of black-tie events and managed to leave my dinner suit in the lounge at Melbourne airport.
It's Sod's Law, isn't it? I'd carried the suit with me for six days, only needed it for three hours and had lost it. The airline I was on, Qantas, tried to get the suit to me, but there wasn't time.
When I got to Singapore, I had to go out into the city to buy a new one. I ended up in a shop right by the F1 track. It was a bit surreal to be there in December.
Awards evenings are always a bit stiff, with a lot of clapping, but it's important to recognise the achievements people have made through the year, plus it was good to spend some time with Jenson Button.
Until the last race of the season, it hadn't looked as if I would be going to the FIA ceremony. Ferrari's Fernando Alonso was ahead of me in the championship and only the top three drivers have to go.
In fact, Jenson, Fernando and I had had a bit of a joke on the drivers' parade before the final race of the season in Brazil last month. We were all keen to improve our championship positions, but none of us were that up for any extra travel.
In the end, I won in Brazil, relegating Fernando to fourth. He's an intense competitor but I don't think he was that unhappy about losing out by one point.
I got a text message from him the day before I was going to India, reminding me that I had to go. It was along the lines of: "This is your captain speaking, your flight is ready for boarding." It made me smile.
A THANK YOU TO THE FANS
I was only in Delhi for a few hours. I didn't even stay a night, boarding a flight back to England for the Red Bull "home run", where my team-mate Sebastian Vettel and I drove two F1 cars around the team's home town of Milton Keynes.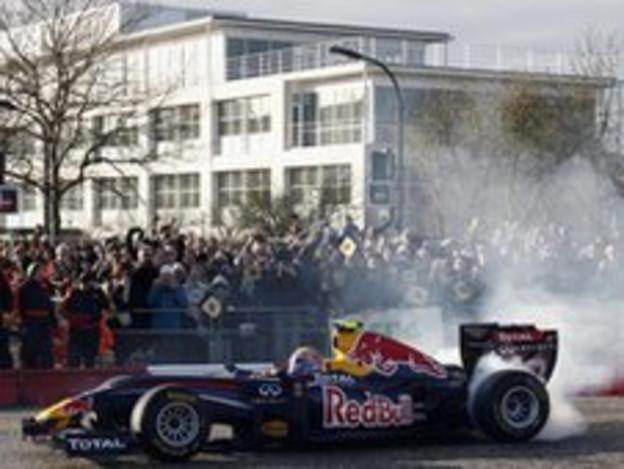 The council had the courage to close the town centre to traffic on one of the busiest shopping days of the year. It was a nice thank you for us and it was a really good day.
A lot of people had travelled quite far for it. I heard some people had come from Poole in Dorset and others from Manchester. But it seemed to go down really well.
We drove up and down, did a few 'donuts', spinning the car around and around smoking the rear wheels.
Not everyone gets the chance to go to a grand prix, so it's nice to give them a feel for how the cars sound and look. The first time someone sees an F1 car, it's always a mind-blowing experience.
It was a nice way to conclude such a successful season for the team - our second double championship in succession.
AU REVOIR
After travelling to Austria on Monday to say thank you to some of the Red Bull team in Salzburg and Fuschl, it was all over.
The phone and watch were switched off and I can start to enjoy the festive season away from work. It's a long season - we're working from the end of January - so everyone needs to release the valves a bit.
I'll enjoy my time off, but this week I've already been looking at the pre-season testing schedule, getting quite excited about that. I'll be well up for it by the time of the first test on 7 February.
This is my last column of the year. I've enjoyed doing them and I hope you've enjoyed reading them. We've tried to do something new by broadening it out beyond F1 into other sports.
I'll be honest, it's not always easy to find the content to talk about something of substance. I hope I've been able to do that. Although top sportsmen and women are very focused on their own careers, we do have other interests. It's been nice to share those with you.
A happy Christmas and new year to all of you. I'll be back with this column before the start of the 2012 season.