Lewis Hamilton: A profile of the McLaren driver

By Andrew Benson
Chief F1 writer
Last updated on .From the section Formula 1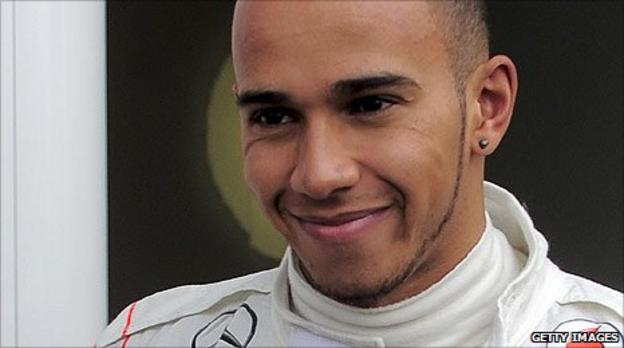 Lewis Hamilton promised to go away over the winter of 2011/12 and reset his mind. It worked.
The troubled, mistake-prone, self-doubting figure of 2011 has been consigned to history and in his place has come a calm, measured man focusing on consistency before all else.
The combination of Hamilton and McLaren has undoubtedly been the fastest on average so far this season, but it took him until the seventh race to take his first victory.
When it came, it was in a splendid battle with Fernando Alonso and Sebastian Vettel, and it confirmed that as long as McLaren can keep their season on the rails, Hamilton will take some beating in the championship.
That is a bigger 'if' that it ought to be, though. Too many points have gone missing in 2012 for Hamilton - and largely that has been down to the team.
There were pit-stop problems in Bahrain (following those for Button in China) and a dreadful refuelling mistake in Spain that cost Hamilton almost certain victory.
Hamilton, though, has kept his head throughout, which merely strengthens the conviction that his rivals have their hands full this year.